Tangle Grid is a small, new commercial grid with about a hundred regions and 70 active users. It used to have a nice, big welcome area — a four-region megaregion.
That didn't work out, and the grid broke up the welcome mega into individual regions.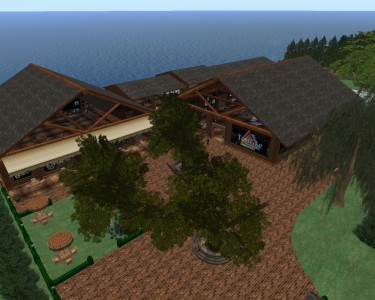 Today, the grid announced that the makeover of its welcome area is complete.
"We have found that a mega for a welcome area was not a good idea," said grid spokesperson Leslie van Kessel, also known as Leslie Kling in-world.
"People could not set home and over-scripting caused some lag issues," she explained. "We think with the new layout things should be better all around."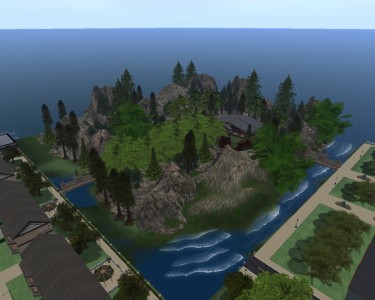 Megaregions are a work-around to issues inherited from Second Life viewers. Now that OpenSim has its own, dedicated viewers, these issues have been addressed in the latest experimental version of OpenSim with the development of varregions. However, that feature won't be available to everyone until the next official distribution of OpenSim comes out, due later this year.
In addition, it requires that all the users have current viewers, like the latest version of Firestorm and Singularity. However, some users still use older viewers, or even Imprudence, which hasn't been updated for three years but is still in use because it's a reliable workhorse.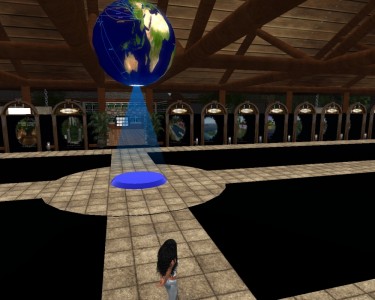 The welcome area now centers on the Tangle Welcome Center region, or TWC, which is the main landing area for newcomers to the grid.
"We have mentors online to greet people and help them get started in their new lives in Tangle," said van Kessel. "It has everything they need to get started."
There are also hangout areas, including a coffee shop and a dance floor.
"We feel the first contact is best a good one," she said.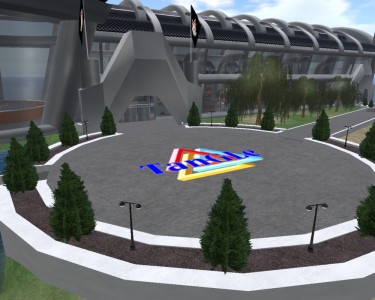 Then there's the Tangle Service Center, or TSC, home to the headquarters for the grid. This region also hosts the classroom for the mentor training school, the grid meetings, and all the rental boxes.
The Teleport Hud Center is the region from which residents can explore the grid, with an in-world teleportation system.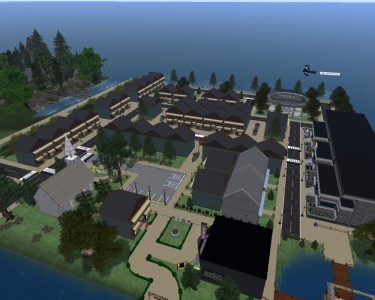 Also in the welcome neighborhood is the Tangle Town region where merchants can get a free 250-prim shop for three months, and the Tangle Suburbs regions, which offers free 350-prim apartments to new residents, also for three months.
Then there's the obligatory Tangle Freebie Village, filled with Linda Kellie furniture as well as other donated content, and a Sandbox Area region with six platforms that allow privacy for users who are busy building or importing.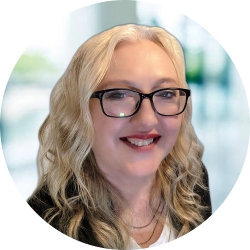 Latest posts by Maria Korolov
(see all)