If you're like me, you've been downloading OAR files like crazy. For example, I've got a full set of Linda Kellie OARs — just in case. And the Hyperica hyperport redesign keeps generating new OARs, since we want to save a copy at every major step in the process.
Up until now, I've been happily using DropBox — the free plan starts at 2 gigabytes and you can refer friends to get more space — and Microsoft's OneDrive, formerly Microsoft, which comes with 7 free gigabytes. Then there's Google Drive  with 15 gigabytes, and Box.com, which comes with 10 gigabytes.
But all this nickel-and-diming is getting annoying, and keeping track of which files are backed up where is giving me a headache. What I need is one big place to keep everything.
I realized this fact when I got a file shared with me on Mega today and the experience was smooth, fast, and elegant — not what I would have expected from some creepy online filesharing service that's been sued by just about everyone. So they're now offering 50 gigabytes of free storage and totally revamped their business model and added some serious-grade encryption. So that got me thinking about switching and consolidating.
But I don't just jump on the first site I hear about. I did some research. And here are the services I'm choosing between:
Mega
Yes, Mega is from Kim Dotcom, the same guy whose Megaupload got shut down two years ago in a wave of really bad publicity. Well, who's having the last laugh now? All the lawsuits just created a massive wave of name recognition for the company, and it now processes half a billion uploads a month. Plus, all files are now securely encrypted — when setting up the service for the first time, Mega asks you to play an anti-NSA Blockout-style game to help make the encryption more random and secure.
Do I need all that encryption? No. I don't have any super secret files. But I want to keep my options open. After all, the kids are almost out of the house, and I might pursue a career as a secret agent.
They have a desktop client, easy file sharing, desktop syncing — everything you need in an online backup or file sharing system.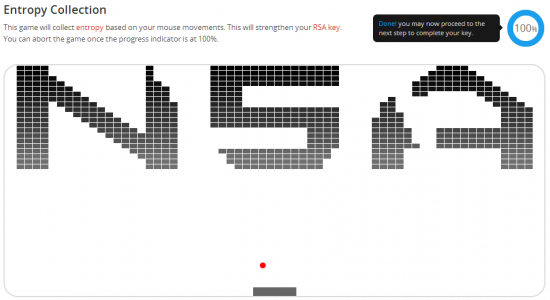 Other platforms with 50 gigabytes of free storage
I don't recognize the names of most of these other companies, and not all of them have all the features of Mega, but you might considering taking a look and see if they might work for you:
100 gigabytes of free storage
Shared — Primarily a file sharing site, so no desktop syncing client, and files expire after 90 days of inactivity.
Surdoc — The site was down for upgrades today, but it's supposed to be something like Mega or ADrive, except the free offer is only for the first year.
360 Cloud Drive
This is a Chinese site that offers 360 gigabytes of free storage, with a desktop client for easy syncing and secure encryption. Â And if you use the desktop client you get — wait for it — 36Â terabytes of free storage.
Okay, it's in Chinese. And unfortunately, even after five years in China, my reading ability stops at the male and female characters on restroom doors. But that's what Google Translate was made for, right?
According to this review — please ignore the parts about illegal TV show sharing! – the service is fast despite being based in China, and straightforward to use once you get past the language barrier.
Weiyun
Weiyun is owned by China's largest Internet company, Tencent, and offers 10 terabytes of free storage for anyone who signs up for a free account with their QQ instant messaging service. And they have an English version of their Web client, plus apps for Android and iPhone. An English version of the desktop client is coming. Read this how-to about how it works. Read a review of the service here.
So I tried it out — the English language web app was a major motivator. So were the ten terabytes of storage.  I had to install the Tencent QQ app on my iPhone, which took a couple of minutes — make sure you download the right app! I finally had to scan the QR code on this page to get the right app. The browser-based interface was easy, and I could upload and download files without any problems. But I need synching…
So I downloaded the desktop app, opting for the "sync" version, and simply clicked through the install process. Then, when I launched the app, I clicked on the gear button to change the settings, and Googled around until I found this translation of the interface. I was able to set my default file folder to sync, as well as the default photo folder to sync. Then it gave me a warning message which I couldn't read, and I abandoned the whole thing. Not only do I not need 10 terabytes of storage right now, but I can just wait for the English version of the desktop client to come out.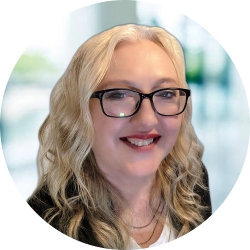 Latest posts by Maria Korolov
(see all)