I've written before about a few low-cost Oculus Rift alternatives, which basically put a cellphone inside some kind of frame. They include the Altergaze, which just concluded a successful Kickstarter with headset prices at around $140.
And the vRase, which had its successful Kickstarter last fall with Kickstarter prices for the preorders starting at around $80. Final consumer prices aren't set yet but they  "will be higher than the Kickstarter pledges price levels," the company says.
And then there's the Durovis Dive, which is already on the market for around $80.
But if you want to fund a Kickstarter for a device that is just shamelessly jumping on the Oculus Rift bandwagon — or you want a price point that's closer to $25 — check out this Poor Man's Virtual Reality Headset Kickstarter.
Yes, you are correct. That is a desk lamp clamp attached to that woman's baseball cap.
Here is another view of the device.
The device can be used in other ways, as well, the inventor says.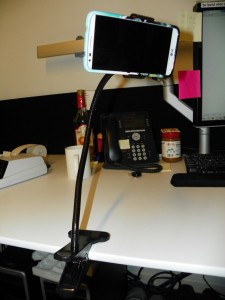 Not quite sure why they're calling a simple clamp a "virtual reality headset," but I do have to give them props for marketing!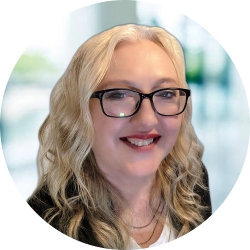 Latest posts by Maria Korolov
(see all)