Oculus VR is teaming up with Samsung on a new virtual reality headset, Engadget reported today.
Oculus will provide the software, Samsung will handle the hardware.

Samsung will also give Oculus early access to its next-generation OLED display screens.
The site also reported that Samsung's new headset will not be a stand-alone product like the GameFace, but will be a holder for a Samsung smartphone.
One benefit of using a smartphone as the base of a virtual reality headset is that the phone has a rear-facing camera, allowing the user to see the world outside if needed.
And, of course, it results in lower costs for the user, since they just need to pay for a relatively-simple-to-make holder for the phone.
In addition, the fact that Samsung and Oculus are cooperating on this bodes well for standardization in the space, which will make it easier for developers to create for multiple platforms.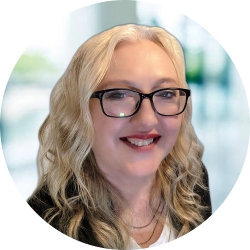 Latest posts by Maria Korolov
(see all)