Quick round up of three stories that I had missed, in case you get all your virtual reality news from Hypergrid Business.
Virtual reality comes to Chuck E. Cheese's
A $350 virtual reality headset might seem a little pricey, so until prices come down you can get your virtual reality fix at the local Chuck E. Cheese's.
According to Gamespot, the device is currently being tested in Dallas, with expansions planned for San Diego and Orlando.
The virtual game the chain is rolling out seems a little lame, however. It's a virtual reality version of a booth where you stand and try to grab tickets while they fly by. Why not a virtual roller coaster, instead? Though would give a new meaning to their "Chucktober" event. Maybe one of the cool new space fighting games, like Eve: Valkyrie?
By the way, I just checked out their Pinterest board, and it's pretty cool.
Should chickens live in a virtual reality "Matrix"?
I love the idea behind Second Livestock, which combines a chicken-sized Oculus Rift with an omni-directional treadmill and lets caged chickens live a virtual life.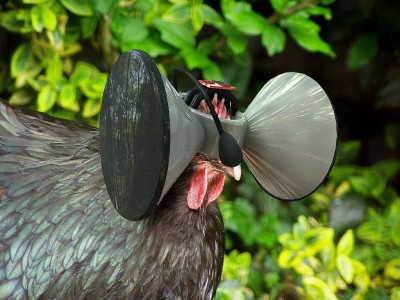 I really love the headset design. Practically, however, by the time virtual reality headsets and omni-directional treadmills get cheap enough to use with chickens, we'll have cheap, plentiful, lab-grown cultured meat — and folks who don't like the idea of cloned meat can pay a little extra for actual free-range chickens. As a former vegetarian who's had to switch to a low-carb diet, I'm really looking forward to the cloned meat, actually, such as this lab-grown hamburger.
But, in any case, it turns out that Second Livestock was just a thought experiment.
Porn on the Rift
VentureBeat reports today that porn-streaming service SugarDVD is getting into the virtual reality business, working on ways to make interactive, immersive, 3D adult films. And they're looking for beta testers.
If this turns out to work, that should pretty much guarantee the success of virtual reality right then and there.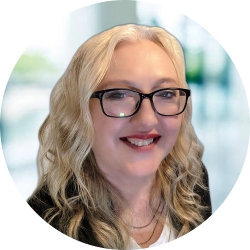 Latest posts by Maria Korolov
(see all)