Silicon Valley Virtual Reality Conference & Expo 2014 — billed as the world's first professional conference for consumer virtual reality — kicked off today with Oculus Rift inventor Palmer Luckey and other hardware innovators and a keynote by Second Life founder Philip Rosedale.
Some of the videos of the first day of the conference are already available online, with professional-quality videos expected out next week.
Opening Remarks
Conference introduction by Karl Krantz, founder of Silicon Valley Virtual Reality, and emcee and virtual reality evangelist "Cymatic" Bruce Wooden.
This is followed by 60-second pitches of virtual reality products, applications, and services, and then a panel discussion titled "Forecasting VR's Adoption Over the Next 5 Years." Panelists include Luckey, Jaunt VR CEO Jens Christensen, Sixense CEO Amir Rubin, GameFace Labs CEO Ed Mason, and Formation 8 venture capitalist Drew Oetting.
Philip Rosedale Keynote
Panel Discussion: User Input and Locomotion
Getting around in virtual reality is still a challenge. Discussing it today were Sony Magic Lab's senior director Richard Marks, Virtuix CEO Jan Goetgeluk, Survios CEO Nathan Burba, Leap Motion CTO and co-founder David Holz, and Sixense creative director Danny Woodall. The panel was moderated by NextGen Interactions founder Jason Jerald.
Panel: Non-Game Applications Enabled by Consumer VR
Panelists explore non-game applications for consumer virtual reality, such as entertainment, storytelling, cinema, tourism, health care, fitness, and education. Panelists include UC Davis VR researcher Oliver Kreylos, Jema VR's Eric Greenbaum, Sixense's Paul Mlyniec, Jaunt VR's Scott Broock, Matterport's Paul Grasshoff and
Brad Herman of DreamWorks Animation.
Panel: Startups in VR
This is a panel discussion of the issues and opportunities of starting and operating a consumer VR focused business. Panelists include Qualia 3D's Eric Romo, Stefan Welker from Durovis Dive maker Shoogee, and DreamWorks' Shiraz Akmal. The panel was moderated by Nonny de la Peña of the USC School of Cinematic Arts.
Indie VR Game Developer Roundtable
On this panel, independent game developers talk about creating virtual reality games.
Panelists include Justin Moravetz from Proton Pulse, Lunar Flight developer Sean Edwards from Lucid VR and Shovsoft, Aaron Lemke, Eden River from Unello Design, Rift Wars developer James Andrew from PixelRouter, Technolust developer Blair Renaud from IRIS VR and The Gallery: Six Elements developer Denny Unger from Cloudhead Games. The panel was moderated by Cymatic Bruce.
Kickstarting the Next VR Revolution
This was a panel discussion about crowd funding new virtual reality projects.
Panelists include Road to VR's Ben Lang, Tactical Haptics' William Provancher, IRIS VR's Blair Renaud, Apollo VR's James Blaha. The panel was moderated by Simon Solotko of All Future Parties.
Creating the VR Metaverse
The last panel of the Silicon Valley Virtual Reality conference was a wide-ranging discussion about what the coming metaverse will look like.
Panelists included High Fidelity's Philip Rosedale, Mixamo CEO Stefano Corazza, Linden Lab CEO Ebbe Altberg, Vizi founder
Tony Parisi. The moderator was Bernhard Drax of The Drax Files: World Makers.
Related Videos
The following is a tour of the SVVR expo floor.
The following is a pitch from Seebright, which integrates a smartphone with virtual reality and augmented reality.
The following video is of Oculus Rift inventor Palmer Luckey trying on the competing Project Morpheus headset on for the first time.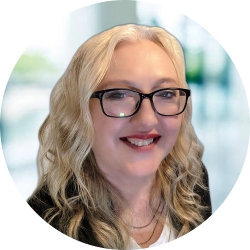 Latest posts by Maria Korolov
(see all)