IrisVR, a Vermont-based startup focusing on 3D visualization of architectural designs, won a $70,000 grand prize at the LaunchVT competition on Thursday.
The company's software allows architects to fully immerse users inside the proposed build.
"Current methods for displaying and interacting with three dimensional space fail to immerse the user within the model," the company said. "3D models are typically represented as a two dimensional image. This causes several problems — users are unable to accurately judge scale and cannot fully experience the modeled space."
According to LaunchVT, $25,000 of the prize is in the form of cash, and $45,000 in the form of products and services such as a membership to the local chamber of commerce, free business space at the Vermont Center for Emerging Technologies, legal, management and public relations advice,  and accounting and graphic design services.
According to the Burlington Free Press write-up of the event, 23-year-old founders Shane Scranton and Nate Beatty will use the money to hire interns and to buy hardware.
Scranton and Beatty have already begun promoting the use of the technology to the architecture industry.
"Recently we had the chance to try out the hardware for ourselves," wrote Matthew Bushey, an architect with Burlington, Vermont-based architecture firm TruexCullins, Inc. "We're definitely going to be watching how this develops.  And some day, you may be able to walk thru a TruexCullins project before it even gets off the drawing board."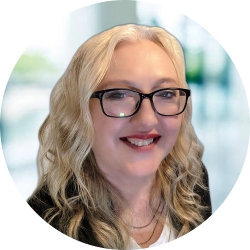 Latest posts by Maria Korolov
(see all)