Update 2: The 200-plus-user drop on Zandramas, is due to a similar problem as at Metropolis, a glitch in the database during the recent upgrades.
Update: The 700-user drop on Metropolis is a result of a glitch caused by some regions updating from OpenSim 0.7.6 to 0.8.0. The grid is working on fixing it. As of this morning, they're still working on tracking down the problem. Once they do, the active user stats will be tracked correctly again, the grid says.
Total user counts and region totals continued to increase on the top 40 grids this month, but active user numbers dropped on AviWorlds, OSgrid, Zandramas and Metropolis due to outages, database issues, and, possibly, end of the academic year.
The total number of regions on the top 40 grids rose to 44,798, an all-time high, and the number of registered users rose by 5,564 to 350,143, also an all-time high. The number of active users dropped by 1,260, to 17,853.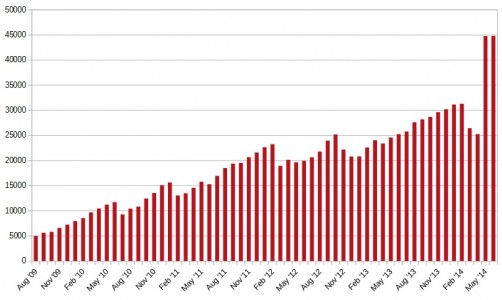 The chart above only tracks the land on the top 40 OpenSim grids. There were a total of 209 active this month, 180 of which reported their statistics. Those 180 grids reported a total of 46,804 regions, 366,670 registered users and 20,367 active users.
Popularity
For company and school grids, relative popularity is not an issue — the grids are set up for a specific purpose, and if they meet that purpose, then they are successful. The same is true for grids run by niche communities or that serve a special need not met elsewhere.
But when it comes to general-purpose social grids, the rule of thumb is: the bigger and busier, the better. People looking to make new friends look for grids that already have the most users. Merchants looking to sell content will go to the grids with the most potential customers. Event organizers looking for the biggest audience… you get the idea.
With that in mind, here are the 10 most popular grids this month:
The biggest gainer was Kitely, which gained 103 new users after turning on hypergrid connectivity allowing teleports to other grids. Kitely rose from sixth to fifth place as a result. Island Oasis also rose from fifth to fourth place, on a gain of 43 new active users.
AviWorlds is not on the list this month because the grid shut down and reopened again as a much smaller grid. Though, today, it seems to be shut down again.
As a result of the lower-than-expected numbers on Metropolis and Zandramas, and the closing of AviWorlds, there was now room on the list for Littlefield and Virtual Highway, though both actually lost active users this month — Littlefield went down by 3, and Virtual Highway by 53.
Metropolis dropped from fourth to seventh place this month on a loss of nearly 700 active users, the biggest drop of any grid, accounting for more than half of its active users. According to grid owner Lena Vanilli, the problem was related to the latest OpenSim upgrade.
"Our Robust-Services [central grid administration software] are still running on [the older] 0.7.6 version, but some users have the 0.8 version on their simulators," she told Hypergrid Business. "If someone visiting such a 0.8 region, the home point is lost — the last location, as well. Afterwards, the users cannot set the home point again. We found out that some other grids have the same problem. To avoid problems with the old — and maybe damaged — entries in the GridUser-table, we wiped it totaly. In this case, we also lost the history for the active users within the last 30 days."
There was no other way to generate these numbers, she added.
"After wiping out old data from the GridUser-table, the problem seemed to be fixed," she added. "But it wasn't. After some days, the problem returned."
The grid is still working on finding the root cause of the issue. Once its fixed, the active user data gathering should return to normal.
A similar problem affected Zandramas, which dropped off the top 10 list this month with a loss of 264 active users. It reported just 181 active users last month, down from 445 in mid-May.
"This issue has something to do with the latest Developer Release of Opensimulator that we installed a few weeks ago," Zandramas manager and co-founder Suzan De Koning told Hypergrid Business. "The stats are showing a lower usage that is not correct and also less sims and that is not correct either. Some sims and users are not registering under the stats."
The grid has taken down the stats numbers until this issue is resolved, she added.
News from around the grids
Grids are getting ready for the summer and, in the U.S. for the Fourth of July holiday. Meanwhile, some smaller school grids seem to be shutting down or scaling back for the season.
Kitely sees growth in market, users with hypergrid connectivity
The Kitely Market continues making an impact on OpenSim, with merchants continuing to add export-enabled items for delivery across the hypergrid.
One merchant, the owner of Worlds End Landscaping and Roleplay, reported that Kitely Market earnings now surpass those of the same store on the Second Life marketplace.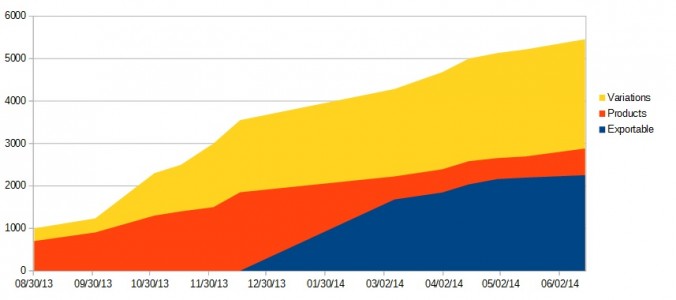 "We're seeing more content creators coming to Kitely in order to list their items in Kitely Market," Kitely CEO Ilan Tochner told Hypergrid Business. He added that it can take a few weeks, however, for them to get their products up and listed on the marketplace.
In other news this past month, Kitely has also changed who is allowed to have metered regions, and redesigned its website and welcome area.
Virtual Highway readies for 4th of July
This is the one year anniversary of Virtual Highway's Festival Park.
"Come join us for the celebration of both July the 4th and our anniversary," said grid owner Gene Call. "We have free shops available for your 4th of July themed items to sell or give away, along with a maze including hidden prizes, areas to relax and either listen to the music or get up and shake a leg. All of this culminating in a fireworks display the night of the 4th."
There is also a barn-themed event area for entertainment, including a dance floor.
"We have DJ's scheduled for events starting from the 15th of June thru July 4th, playing a variety of music for your enjoyment," said Call.
The grid is also having a building competition. To enter, builders must join the group called "Festival Park." It's an open group, so grid residents can find it in search.
Then they need to claim a spot on the Festival Park region by buying the free hollowed-out rectangle prim. Builders should leave that prim in place and build inside it. The build must be 4th of July themed, and must fit within that rectangle, but there is no limit on the prims. It must be completed by June 30, and will be judged on the 4th of July.
There is a cash prize for the first place award, said Call.
Dorena's grid has Sure Cure for The Blues
Not feeling sunny? Sure Cure for The Blues is playing live at the Rock-House on the Nihilon region of the Dorena's World grid on Jun 20 at 8 p.m. CET, or 11 a.m. Pacific. It's open to hypergrid visitors — teleport to dorenas-world.de:8002:Nihilon.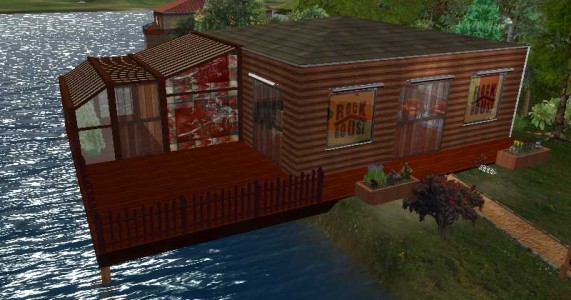 GridTalk, a German-language OpenSim forum sponsored by Dorena's World, is celebrating its fourth anniversary this month. There will be a party on the Gridtalk region on Dorena's World on Saturday, June 21, at 8 p.m. CET, 11 a.m. Pacific.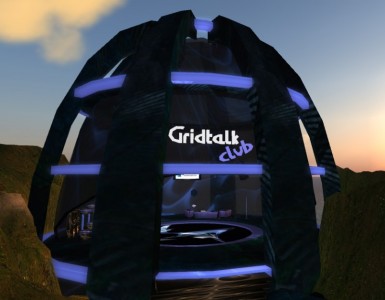 Transitions
We have several new grids on our list this month, including Paradisia, TaylorWorld, Dazzling World, Allegro, Metaverso Estudio Factory, PTDE, NewWorld, Myvirtworld, Sweethaven, Queer Citizen Grid, R.World, Smxy, Open3DChat, True Open Grid, Dracsoom, Ital Vybez, Traduverse, and Realms of the missing.
We're listing 28 grids as suspended this month because we haven't been able to get to their grid info pages or websites this month, including:  A Virtual World, AngelFire Grid, Another World, AnSky, AweSim Worlds, Castle Reaper, CatZones, CEHS Game Design, ExoSpace, Extension, Fantasy Estates, Gangster Wars, Ignis Fatuus, KTU Uzem, Mega, Meridian Grid, Montefiorino, NeuWald, Paralax, Planet Einstein, Pleasure Island, Speculoos, Tellus, The Itakos, The Verse, University of the Aegean, Virtual Harmony, and Virtualife.
If there's a public grid we're not tracking, please email us at [email protected]. There's no centralized way to find OpenSim grids, so if you don't tell us about it, and Google doesn't alert us, we won't know about it.
The stats page for the standard OpenSimulator distribution reported 2,161 new downloads this month, for a total of more than 33,000 downloads of OpenSim from the official website since the start of 2013, when they began publishing  the data. Interpolating based on trends from other distributions, the Hypergrid Business estimate of OpenSim downloads from the official website is now a little bit over 126,000.
The stats page for the Diva Distro, a user-friendly distribution of OpenSim, reported 479 downloads this month, for a grand total of over 30,000 downloads since the distribution was first released in May of 2011.
Sim-on-a-Stick, an even more user-friendly, packaged version of the Diva Distro, was downloaded 1,110 times this month. That adds up to over 32,900 downloads since the distribution was first released in May 2011.
The even easier still New World Studio, which allows people to set up private grids in just a few clicks with a fully automated installer, recently began publishing its usage statistics. As of today, it reports 26,961 regions on 2,750 different active mini-grids running on this distribution of OpenSim. That's an increase of 1,576 new regions, and 94 new mini-grids.
Data from The Hypergates was limited this month to the total number of hypergates, 769, which was 23 gates more than in April, the last time when the data was available.
Meanwhile, Second Life has resumed its steady progression of region losses this past month, according to data from GridSurvey, with 28  fewer  regions today than this time last month. The Second Life grid now has 26,091 regions total, down 1,140  regions from this time last year, and 5,794 fewer regions than its peak in June of 2010.
June Region Counts on the Top 40 Grids
The list below is a small subset of existing OpenSim grids. We are now tracking a total of over 834 different publicly-accessible grids, 209 of which were active this month, and 180 of which published their statistics.
Many school, company or personal grids do not publish their numbers.
The raw data for this month's report is here. A list of all active grids is here.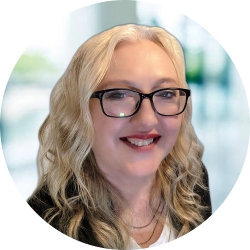 Latest posts by Maria Korolov
(see all)