Now that Facebook has bought OculusVR for $2 billion dollars, the pressure is on Google to do something in this space.
This week, Google has released its own headset — and it's made of cardboard.
Cnet calls Google Cardboard "perhaps one of the most important, quirky, and ingenious advances in consumer VR since the Rift itself."
You can download the instructions and make one yourself — say, from an empty pizza box — and scrounge around for magnets and lenses. Or order the kit for $25 from DODOcase.
Google has already released an experimental VR Toolkit so that Android developers can build 3D applications for Google Cardboard and other Android-based VR headsets.
The Google Maps app on Android has also been updated, with a new side-by-side view that can be used with any virtual reality smartphone adapter — except that the images aren't pre-warped, so may look odd through the VR headsets' lenses. Read more about it at Road to VR.
Watch the Google Cardboard presentation below.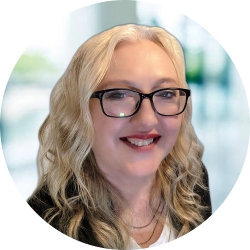 Latest posts by Maria Korolov
(see all)