Press release: Announcing the 2nd Annual OpenSimulator Community Conference 2014
June 3, 2014 – AvaCon and the Overte Foundation are pleased to announce the second annual OpenSimulator Community Conference 2014, to take place virtually on the OpenSimulator Conference Center grid on November 8-9, 2014. The OpenSimulator Community Conference is an annual conference that focuses on the developer and user community surrounding the OpenSimulator software. Organized as a joint production by AvaCon and the Overte Foundation, the virtual conference features two days of presentations, workshops, keynote sessions, and social events across diverse sectors of the OpenSimulator user base.
"Last year's conference was a terrific success with more than 350 attendees from 45 unique grids and over 1,000 commits to the core code, which made OpenSimulator a much more stable and scalable platform," said conference organizer Chris Collins. "This year we hope to build on that success by offering more opportunities for the community to be involved and doing more outreach to attract new users. With all the hype surrounding the Oculus Rift and other virtual reality technologies, we want the virtual reality community to know that OpenSimulator is a great platform for building the open metaverse."
Based on feedback from last year's successful conference, this year's program includes four tracks to showcase the variety of uses of OpenSimulator, including Business & Enterprise, Content & Community, Developers & Open Source, and Research & Education. In addition, a new Learning Lab area will be available for hackerspaces, speed builds, and workshops for hands-on learning experiences guided by experts in the OpenSimulator community. The Call for Proposals for all four tracks and the Learning Lab is now open, and proposals are due July 1, 2014.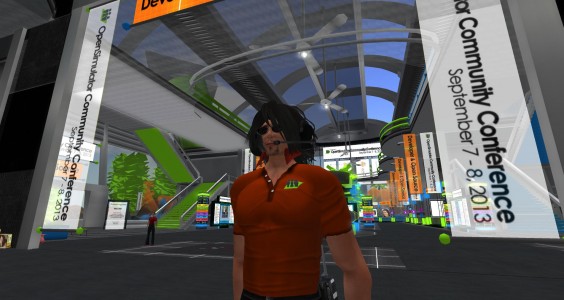 Due to the "alpha" nature of the OpenSimulator software, the annual conference is an experiment in capacity testing for OpenSimulator in addition to being a community event. Since seats are limited, registration will open on a first-come-first-served basis on September 15, 2014 until the maximum number of virtual conference center tickets is reached. At that point, community members will still be able to register for the live streamed version of the conference that will be available for free via UStream.
For more information please see the conference website.
About OpenSimulator
OpenSimulator is an open-source platform that supports the creation of collaborative, immersive, distributed and social 3D virtual environments over the Internet. OpenSimulator software is now the basis for many "grids" of varying sizes and purposes.
About AvaCon
AvaCon, Inc. is a 501(c)(3) non-profit organization dedicated to promoting the growth, enhancement, and development of the metaverse, virtual worlds, augmented reality, and 3D immersive and virtual spaces. We hold conventions and meetings to promote educational and scientific inquiry into these spaces, and to support organized fan activities, including performances, lectures, art, music, machinima, and much more. Our primary goal is to connect and support the diverse communities and practitioners involved in co-creating and using virtual worlds, and to educate the public and our constituents about the emerging ecosystem of technologies broadly known as the metaverse.
About Overte Foundation
The Overte Foundation is a non-profit organization that manages contribution agreements for the OpenSimulator project. In the future, it will also act to promote and support both OpenSimulator and the wider open-source 3D virtual environment ecosystem.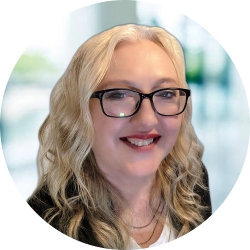 Latest posts by Maria Korolov
(see all)