The world's first Oculus Rift-equipped virtual reality arcade is scheduled to open in Boston this September, and the company is looking to the public for the funds to buy all the equipment.
Nick Lee, founder of  Boston-based Good Game, first got the idea to open an arcade from his travels in Asia. In China, Japan, and South Korea he regularly came across PC cafes, where young people would come to play computer games.
In the United States, they are rare, because most people have computers at home.
"But nobody has the virtual reality stuff," Lee told Hypergrid Business.
Lee hopes to start with 20 stations, each costing around $2,000, with a PC, Oculus Rift headset, and other virtual reality accessories such as gloves or guns. The Oculus Rifts are scheduled to arrive in August.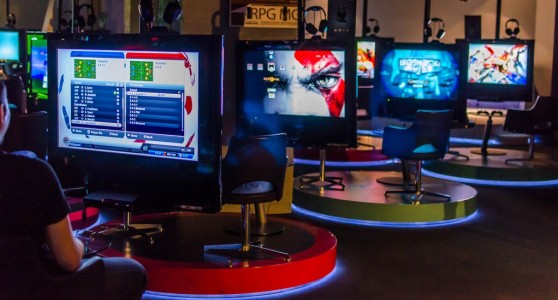 Eventually, he said, he hopes to expand to 100 stations.
The prices are finalized yet, but he is currently looking at $9 per hour.
He also plans to add the Virtuix Omni treadmill, which is scheduled for delivery in December.
The price for that will be in the neighborhood of $19 per hour.
That's a deal compared to the list price of the equipment — the Oculus Rift development kit costs $350, and the Virtuix Omni starts at $500.
The question is whether he will be able to get everything together in time to be the first virtual reality arcade, or whether competitors will beat him to the goal.
"I'm scrambling to open it up, because I want it to be the first one," Lee said.
He is currently looking at locations around Kenmore Square and Fenway Park and around Packard's Corner near Boston University.
Crowdfunding plans
Lee, who is a manager at an area security company, estimates that it will cost around $40,000 to $50,000 to get the arcade started. He has already raised a significant portion of the money from family and friends, and is looking to a Kickstarter campaign for the rest.
Supporters will get double their money back in arcade credit. Someone who donates $50 to the project, for example, will get $100 worth of time on the virtual reality equipment.
He is not looking for outside investors, Lee said.
"Whatever I don't get from Kickstarter, I'll just go to the bank," he said. For the relatively small amount needed, a bank loan would be the simplest option, he said.
And, based on feedback from members of Boston's tech community, the cafe should be busy quickly.
"I expect profitability starting in month three," he said.
One unexpected surprise has been in the interest from corporate clients.
"I've already got tech companies emailing me asking to rent the store for the day to bring in their staff," he said. "I didn't expect that at all."
Corporate customers are a good fit because they'll be using the facilities during weekdays, when business would normally be slow.
"Boston is a great town for this," Lee added. "It's a college town and a tech town."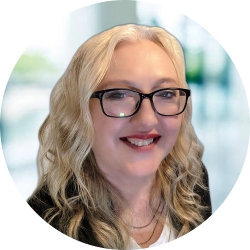 Latest posts by Maria Korolov
(see all)