The Developer Kit 2 version of the Oculus Rift began shipping last month, and some OpenSim users already got their hands on one.
Now the CtrlAltStudio Viewer has some preliminary support for the DK2, developer David Rowe announced yesterday.
"I know some people are very anxious to try their DK2s in Second Life and OpenSim," he said.
DK2 has improved graphics over the DK1 but its main new feature is that it not only registers when users turn their heads, but also if they lean their heads forward or side to side.
These two improvements significantly improve the user experience and, by better tracking head position, reduce the possibility for nausea.
However, the CtrlAltStudio Viewer doesn't yet support head position tracking.
"Have I mentioned that this release is very preliminary?" Rowe said.
Read the Release Notes here for full details.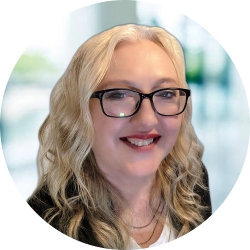 Latest posts by Maria Korolov
(see all)