Update 8/21:Â OSgrid Dan Banner posted an announcement saying, "OSgrid has suffered a critical failure in one of the primary drives in our RAID10 array. This is a matter of the gravest technical concern, and while we are working diligently with our datacenter services provider to resolve this issue without data loss, it is imperative that utmost care be directed at this process. This means that it will take time to resolve; even time and the greatest of care are not guarantees that we will come through it without data loss. Consequently, the grid is offline at present, and will be until we can get this issue resolved. We will do our best to keep everyone up to date on the issue and its resolution as we go forward, but please understand that no news is good news, and that we will have the recovery operation as our first priority until some disposition of the issue has been achieved."
Update: OSgrid was still down Wednesday morning, but with a new status update: "The techs are working on the server attempting to get the RAID [asset storage]Â rebuilt, they have not said how long this might take."
OSgrid went down unexpectedly yesterday with no communication other than a terse Twitter announcement yesterday, followed by an update earlier today that the part of the grid's RAID storage that handles assets has been lost.
There was no information about how long the downtime was expected to last.
OSgrid is one of the largest and most popular grids running on the OpenSim software. It is also the oldest grid, and, more crucially, the main development grid for OpenSim.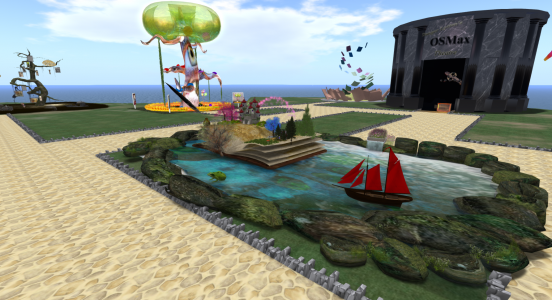 Community reaction has been varied.

David Daeschler, co-founder and CTO of the competing InWorldz grid, offered his help.
"If you could use any assistance at all don't hesitate to give me a shout," he said in a Tweet yesterday. Daschler is also known as Tranquillity Dexler in-world and on Twitter.
Others reacted with snark to the OSgrid Tweet which said "Grid is currently offline, no ETA at this time. Sorry folks!"
"Thank goodness I stocked up on ETA at the store this weekend," Tweeted SecondLie.
Other users took to Twitter and Google Plus communities like OpenSim Virtual and the OSGrid community to look for more information.
One company, Las Vegas-based OpenSim hosting vendor Zetamex, took the opportunity to offer early access to its planned ZetaWorlds grid.
"ZetaWorlds offers almost all the same feature as OSgrid," said Zetamex president Timothy Rogers in a letter to customers. That includes hypergrid connectivity to other grids, free accounts, free uploads, unfiltered OAR region and IAR inventory uploads and downloads. The grid will also have its own proprietary backend improvements, he said.
"We are not hear to replace OSgrid or Metropolis in this market, as we do not allow home connected regions to allow us better control over the grid to make sure things remain stable and controllable," he added.
OSgrid and Metropolis are both open grids, allowing users to connect regions that they run at home. These regions are often only up part-time, and may be running on underpowered computers over slow residential Internet connections.
Zetamex customers who currently have regions on OSgrid that they can't access can also choose to move those regions over to Metropolis, he said.
Metropolis has a larger German population than OSgrid, but also runs stable, official distributions of OpenSim instead of cutting-edge development code.
Zetamex currently offers the choice of connecting regions to OSgrid, Metropolis, and Pillars of Mist  and has just added ZetaWorlds to the list of choices for both its low-cost regions and its standard simulator plans.
Zetamex itself will be having some downtime as well — the company has announced scheduled maintenance for the entire day of August 25.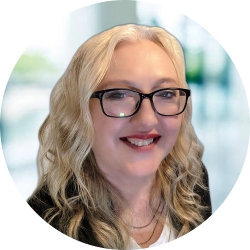 Latest posts by Maria Korolov
(see all)