Press Release: Next Galaxy Corp Partners With Miami Beach Chamber Of Commerce To Host The Business Innovation And Growth (B.I.G.) Summit At The New World Center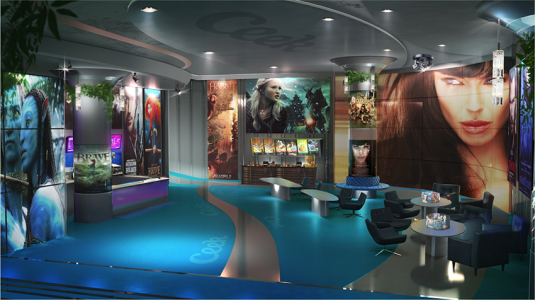 MIAMI BEACH, Fla. – Next Galaxy Corp., an innovative Augmented and fully Immersive Virtual Reality technology and content solutions for consumers, is pleased to announce that the Company will be producing The Business Innovation and Growth (B.I.G.) Summit in partnership with the Miami Beach Chamber of Commerce.
Each year The B.I.G. Summit welcomes sold out audiences of visionaries, thought leaders, business and community leaders, entrepreneurs and media to a day of BIG Ideas for propelling business forward. This year's event is being held at the New World Center, part of the New World Symphony America's Orchestral Academy, in Miami Beach.
Each year The B.I.G. Summit focuses on trends that are disrupting business and consumers. The primary focus of the upcoming event is reimagining business with Virtual Reality and Augmented Reality, topics that are widely regarded across the industry as technologies that will change the way business is conducted, people communicate, learn, work, live and play.

"We are excited to partner with the Miami Beach Chamber of Commerce to bring this extraordinary event to the area. We look forward to using Next Galaxy's CEEK virtual reality content distribution platform and innovation in creating a truly powerful experience at The B.I.G Summit. We are sure that the ideas that will come out of this prestigious assembly of innovators will mark the future of the technology we are building and its impact on business and the community," commented Mary Spio, President of Next Galaxy Corp.
"Miami Beach is quickly emerging as a technology and innovation hub. With all the great tech companies, pristine beaches and attractions, it is the perfect meeting place for the best and brightest minds in the industry to convene." stated Jerry Libbin, President and CEO of the Miami Beach Chamber of Commerce.
Call for speakers for the event opens today, with opportunities for Founders, leadership, C-level executives, venture capitalists and other industry visionaries to submit an application to offer insight and inspiration. Visit www.bigsummit.biz to register for the B.I.G Summit.
Next Galaxy would like to inform shareholders that Financial Industry Regulatory Authority (FINRA) has formally approved the Company's application for a name change from Wiless Controls, Inc. to Next Galaxy Corp. and assigned a new trading symbol, NXGA, which is now active. FINRA also assigned a new CUSIP number to Next Galaxy common stock of 65341C104. No shareholder action is required in conjunction with the changes.
About Next Galaxy Corp.
Next Galaxy Corporation is a leading developer of innovative Augmented and fully Immersive Consumer Virtual Reality technology and content solutions. The Company's flagship consumer product in development is CEEK, a next-generation fully immersive entertainment and social virtual reality platform featuring a combination of live, virtual and augmented events and experiences. Next Galaxy's CEEK simulates the communal experience of attending live events, such as concerts, sporting events or business conferences through Virtual and Augmented Reality. In short, Next Galaxy is building the meeting places of the future.
For further information, visit www.nextgalaxycorp.com.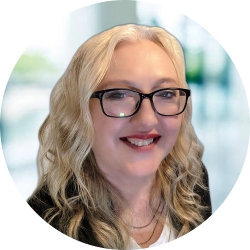 Latest posts by Maria Korolov
(see all)