Merchants selling products on the Kitely Market now have a suite of analytics tools to help them optimize sales, Oren Hurvitz, Kitely co-founder and VP R&D, announced today in a blog post.
The new features include historical data about sales, traffic sources, product demos, and delivery destinations for exported items. In addition to delivering to Kitely residents, Kitely Market merchants can also choose to make their products exportable. That allows purchases by residents of the any of the currently active 148 public hypergrid-enabled grids and any of the private or closed grids whose owners open a connection to the market.
Kitely CEO Ilan Tochner confirmed that the Kitely Market has had more than $10,000 worth of sales, 60 percent of which was in US dollars and the rest in Kitely Credits, the grid's virtual currency.
"Some merchants have made more than $2,000 worth of sales in Kitely Market to date," he said.
The analytics data is available both for a store as a whole and for all individual products in the store.
The system also tracks "views" and "impressions" for all products.
Views are the number of times potential customers actually visited a product page in your store, whether by following a direct link from, say, a blog or social media post, or by finding it while searching the marketplace.
Impressions are the number of times shoppers see your product listed on a search page.
"For example, when you view the latest items in the marketplace the first set of results you see contains 15 thumbnails for various products," Tochner told Hypergrid Business. "Each of the products displayed in those thumbnails will get one impression added to its impression count."
For more information about Kitely Market analytics, check out the documentation page.
Merchant demand
Kitely Market store owners have been asking for these features, Tochner said.

"Merchants that have a lot of sales need to have a way to analyze how their store performs," he said. "Some have refused to start listing items in our marketplace until they had this feature."
The Kitely Market has already offered merchants the ability to download their sales reports as a CSV — comma-separated values files. But turning that into useful intelligence would require a lot of work in Excel, and those files only had the sales data, not all the other information.
"With today's rollout of our advanced analytics system merchants can finally get a good picture of which products people want and how they look for them," said Tochner. "They can also learn the correlation between prices and sales and thus focus their efforts on providing the products their customers are looking for and price them at the level that will maximize their profits."
Initial reaction from merchants has been positive.
"One word — wonderful!" said Amiryu Hosoi, owner of the Hosoi Ichiba Kitely Market store, one of Kitely's showcase vendors, in a forum discussion of the topic.
"It looks better than my Amazon publisher panel," said resident Roswenthe Blackwell.
First step towards global domination
More improvements to the marketplace are in the works, Tochner said.
The end goal is to make the Kitely Market a platform that serves all metaverse platforms.
"We don't intend to keep Kitely Market an OpenSim-specific marketplace indefinitely," he said. "As additional virtual world platforms — such as High Fidelity — become available, merchants will be able to easily target all of them from their single Kitely Market store."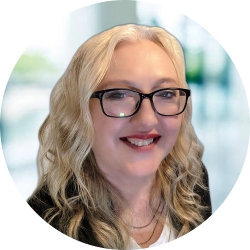 Latest posts by Maria Korolov
(see all)