Zetamex is no longer the low-cost hosting leader in OpenSim.
As of today, if you are looking for the lowest-host regions in OpenSim, you have to go to Canada — specifically, to The Great Canadian Grid.
Land prices start at just CAD $5 for a 15,000 prim region with no limit on the number of visitors. That's around $4.50 in US dollars.
"I did my budget last week," said  grid owner Roddie Macchi told Hypergrid Business.
And it turned out that he could afford the lower prices — a third of what he had charged for regions before.
"I really just want a place for people to enjoy themselves and do what they want without paying an arm and leg for it," he said. 
The regions can be used for both personal residences and for commercial projects, and there are no setup or upload fees.
Prices go up proportionately for larger prim limits. See the land sales page for full details.
The Great Canadian Grid runs its own servers in Canada, said Macchi. "We are fully self-sufficient from all hosting companies."
The grid is hypergrid enabled, uses its own M$ "Maples" virtual currency, and offers free residential land lots for residents and free stores for content creators.
The grid is also working on getting its gambling license, since online gambling is legal in Canada.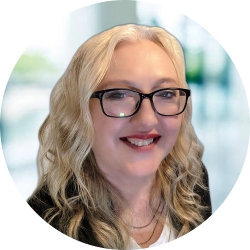 Latest posts by Maria Korolov
(see all)