I just noticed that KZero has an excellent new design. Perfect timing, too — as interest in virtual reality is exploding, so is the need for virtual worlds consultants of all kind. Arch Virtual also has an excellent new site, as does Designing Digitally.
Of course, lots of vendors in our Consulting Companies Directory haven't updated their sites in years. This article is for them.
And, also, for those readers of this publication who think this is a good time to set up their virtual reality consulting companies.
After all, who else out there knows as much as we do about creating a virtual environment, and managing virtual content and virtual communities?
So here are some nice new, free, WordPress themes to get you inspired. Each one is by a reputable design firm, and has an upgrade available to a pro option if you need more features or additional support. The free versions listed below allow you to play around and experiment with the themes without spending any money. And if you happen to get everything you need from the free ones, even better.
Moesia
If you do any amount of web surfing to cool new tech companies, you've seen this — long home pages with a funky scrolling effect that makes it look as if the image stays in place while the rest of the website moves.
There's a name for this effect — parallax. But you don't have to hire an expensive designer to get the latest look. Check out this Moesia theme, which comes with a set of building blocks for your home page. Each of the blocks can have its own parallax image and its own set of colors.
It's responsive, so it works on all devices. Upgrade to the Pro version for just $30 and get more blocks, a front-page slider, and 100 Google fonts instead of the 20 that the free version comes with.
Even the free version is a fantastic theme, and incorporates many of the elements of the some of the most cutting-edge designs I'm seeing on the Web. It was just released last month, which means that you're not likely to have seen it all over the Internet already.
Download theme here. View the demo here.
Parallax-me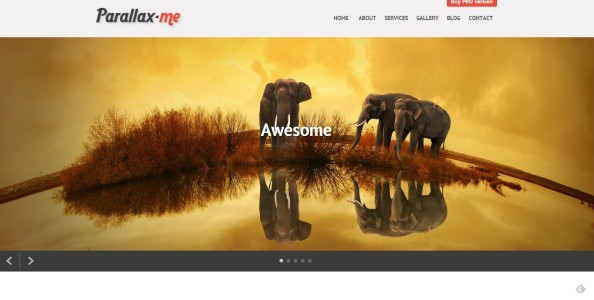 Not only does the top image here have the parallax effect, but there's a built-in image slider. Plenty of sections underneath for more information about the company, the services you offer, a gallery to showcase recent projects, and your blog posts. The pro version, at $30, adds more layout options and support.
This theme was just released in September as well, so it hasn't been grabbed by everybody yet.
Download theme here. View the demo here.
I Am One
Another awesome theme with the parallax effect and a long home page. Very classy and upscale, very modern.
The pro version, for $30, adds more fonts and layout options. Also only released last month.
Download theme here. View the demo here.
Invert
Another theme with the parallax effect. The pro version, for $59, comes with image sliders, more layouts, more front page sections, and WooCommerce compatibility.
Download theme here. View the demo here.
Weblizar
Weblizar is a little more corporate-looking than Moesia, with a smaller home page image. And it doesn't come with the cool parallax effect with the image blocks. But the free version does come with a front page image slider. Plus, there are multiple color and font schemes, and, of course, a responsible layout that works across all devices.
The pro version, for just $29, offers more fonts, styles, animations, and layout options.
Download theme here. View the demo here.
Advertica
A super professional theme with great visual effects.
The pro version for $49 comes with images sliders, more layouts, and more sections.
Download theme here. View the demo here.
Parallax
This Parallax theme, from Cyberchips, has a crisp business look, and offers a great showcase for your graphics.
Plus, the rest of the theme is responsive, so it works well across all devices. And there are built-in drag-and-drop design options for easy customization. Upgrading to the premium version, which comes with support, is just $30.
Download theme here. View the demo here.
Foodees
At first glance, this theme looks like a bad fit for a virtual worlds consulting company — it's all about food, right?
But take a second look. Imagine images from your virtual world projects instead of the restaurant photographs. Replace the handwriting font with something a little bit more plain — or, hey, why not, keep it the way it is.
The special effects that highlight the pictures of food can also be used to highlight your projects or team members or customer testimonials.
And if you need to, upgrade to the pro version for $59 to get support, image sliders, and more layout options.
Download theme here. View the demo here.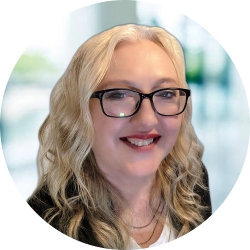 Latest posts by Maria Korolov
(see all)