Island Oasis, a closed commercial social grid, released a new viewer for its residents yesterday.
The custom viewer — available for download here — is a version of Firestorm configured specifically to work with Island Oasis, including links to the grid's online marketplace, currency purchases, and full search functionality, said the grid's marketing director Liz Harrington, also known as Sophia Paolino in-world.
"You will still be able to use third party viewers, but we strongly urge using only the Island Oasis Viewer that has been built specifically for our grid," she told Hypergrid Business.
One unique feature of this viewer is that it will have built-in support for the Oculus Rift virtual reality headset, she added.
Oculus-ready Halloween
Once residents have the new viewer, and have received delivery of their Oculus Rift developer kit headsets — available now for $350 — they should drop by the grid's Holiday Oasis region, currently all decked out with Halloween.
"The Halloween build is in keeping with the Oculus Rift end user experience," Harrington said. "Wander your way through the heavy fog and brave the haunted house there."
Making the region ready for the Oculus Rift required paying special attention to how the users interact with the environment, Harrington said.
For example, environmental scripts don't play sounds all the time, but only when an avatar walks close.
"The scale of the builds are relative to the avatar to promote as more realistic experience," she added. "And hover text is not present on the sim, except for one item at the landing point."
Hover text is particularly difficult to see with the Oculus Rift, and also interferes with the immersiveness of the experience.
This region will also be the site of the October 25 pumpkin hunt, and there will be no hover text on the hunt items, she said.
"Content may still be added to the sim as we draw closer to the 25th," she added. "And, more specifically, to the end of the month as more Halloween-interested explorers find their way to the sim."
In other holiday news, the second annual corn maze is open through the entire month of October, with gifts and prizes donated by the grid's merchants and new items added weekly.
The grid will also hold its big holiday party, not on October 31, when many families will probably be busy, but on the 30th.
" There will be a Corn Maze Race & Costume Contest on the 30th with the top four fastest to complete the maze winning prizes," Harrington said.
There will also be a costume contest and entertainment by DJ Styx Smythe.
"All total, there will be over P$15,000 worth of monetary prizes given out on the 30th in addition to many item prizes," she said. That is approximately $50 in US dollars. Another P$15,000 to P$20,000 in prize money will also be given out on the 25th in the pumpkin hunt.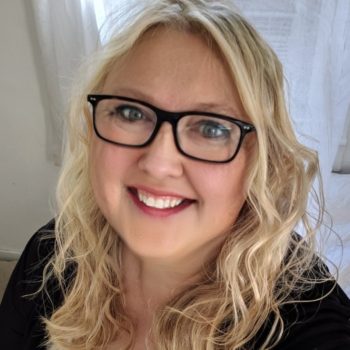 Latest posts by Maria Korolov
(see all)