Update: Craft was back up earlier than expected, on Monday, October 6. See this post for details.
OSgrid went down with RAID problems in late August and still hasn't recovered.
The Next Reality Grid was hit a week later.
Now Craft, an open, non-profit European grid popular with artists, has gone down as well.
"We planned a maintenance on Craft central server intended to improve the backup system and to make the server more responsive," grid manager Raffaele Macis, also known as Licu Rau in-world, in a post today on the grid's Google Plus community page. "During the maintenance we discovered more problems on the central server."
He urged residents not to panic.
"We have our data saved on two different servers, we are not losing any data but we have a broken disk in our central server, one of the two RAID 1 disks, we are going to ask our provider to change it," he said. "We can't say how much time we need to solve the problem, it depends in part on our provider OVH."
Macis recommended that residents rescheduled any events slated for Monday or Tuesday, and provided his direct email address and Skype username and urged residents to contact him directly with questions.
RAID — which stands for redundant array of independent disks — is a way of storing that allows for faster access and, usually, offers built-in backups. 
OVH is a Paris-based company that offers both traditional servers and cloud servers, with data centers around the world. Prices for virtual private servers start at just $3 a month, which gives you one processor core and 1 GB of RAM — the recommended minimum for a single standard OpenSim region of up to 15,000 prims.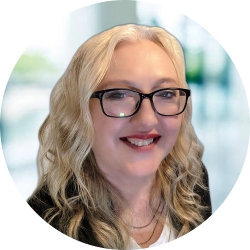 Latest posts by Maria Korolov
(see all)