Reddit, a major tech-oriented social network and news site, has revealed plans to launch its own cryptocurrency backed by shares in the company.
Reddit recently raised $50 million in financing, which gives the company a valuation of $500 million.
"Led by Sam [Altman, president of Y Combinator, which originally launched Reddit], the investors in this round have proposed to give 10% of their shares back to the community, in recognition of the central role the community plays in reddit's ongoing success," said Reddit CEO Yishan Wong in the announcement. "We're going to need to figure out a bunch of details to make it work, but we're hopeful."
Peter Thiel was another investor in this round. Thiel knows his way around both payments and social networks — he co-founded PayPal, and was the first investor in Facebook.
Wong followed up with a discussion on the Reddit site itself.
"We are thinking about creating a cryptocurrency and making it exchangeable — backed — by those shares of reddit," he said, "and then distributing the currency to the community."
That would make Reddit's cryptocurrency one of the few backed by something relatively solid. Most cryptocurrencies get value solely from the networks that use them and, as a result, can fluctuate dramatically in value — and can disappear overnight if the network collapses or moves onto the next big thing. One exception is Canada's brief flirtation with the MintChip cryptocurrency, which would have been linked to the Canadian dollar.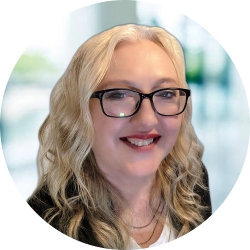 Latest posts by Maria Korolov
(see all)