Samsung has just gone public with its Project Beyond 3D camera for virtual reality film-making.
It's not yet available for sale, and there's no news yet about when it will hit the market.
The device is about the size and shape of a frisbee, with 16 high-definition stereoscopic cameras positioned around the edges, with another camera on top.
The video then gets stitched together for an almost complete view — the only piece missing is straight down.
"Once complete, we hope to take Beyond cameras around the world to beautiful and noteworthy locations and events, and allow you to experience those locations as if they were really there," the company said in its announcement.
Some content will be available soon, for Gear VR users to check out.
"This way, you will not have to wait to teleport around the world with your Gear VR," the company said. "We have already taken the Beyond camera system to places around the San Francisco Bay area, and plan to take it around the world, giving viewers the ability to teleport to amazing places in an instant."
Watch the related video below.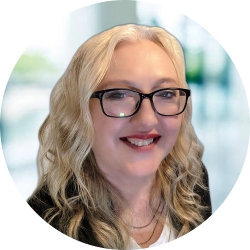 Latest posts by Maria Korolov
(see all)