With OSgrid down for three months and no news from its managers about when it is expected to come back up, other grids have been stepping up to serve its users.
Most recently, Tangle Grid launched the open Tangle OS grid at the beginning of October.
That grid is now being replaced with a brand new grid, the Atek Grid, which will be a free-to-connect grid open to both people running regions at home and third-party hosting providers.
However, Atek will be a commercial grid, with a for-profit component, premium memberships, and in-world currency. It will be hypergrid-enabled, however.
New ownership structure
Atek Grid Inc., is a brand new company set up to own this grid, based in Austin, Texas, owned 75 percent by the owners of Tangle Grid, Leslie and Gary Kling. The other 25 percent is owned by 3D Virtual Web, Inc.
Tangle Grid is a relatively new commercial grid, known mostly for its monthly expos, accessible via the hypergrid.
3D Virtual Web is a general virtual world development company, known for Virtual World City, a Twinity-like OpenSim grid currently being converted to Unity, and the low-cost, cloud-based OpenSim hosting company CloudServe.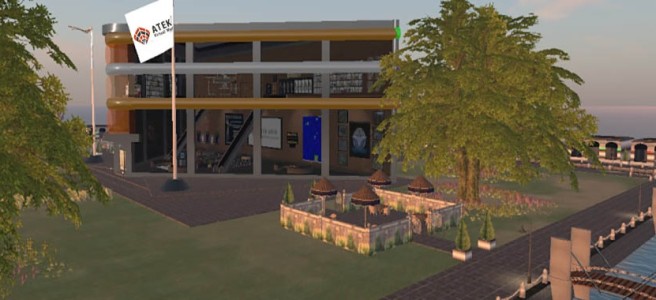 Free for most, with premium hosting for some
For most users, Atek Grid will be very much like OSgrid, said 3D Virtual Web CEO Leslie Harris.
"We're both going to allow people to connect regions for free, create avatars for free," said Frank Corsi, technology manager for 3D Virtual Web. "But we will also be selling to corporate client, for those who want to be part of a large community."
There will no connection fees for either individual region owners or third-party hosting companies that connect to the new grid.
For hosting companies that don't have their own control panels, they can use Atek Grid's region control panels, at a fixed reseller price of $19.95 a month.
The panel includes both OAR and IAR backups and uploads.
Like OSgrid, Atek Grid will over a distribution of OpenSim that's preconfigured to connect to the grid.
Beta test tomorrow, officially open next Friday
Atek Grid will be opening up to beta testers tomorrow, November 14. The official opening will be the following Friday.

Eventually, the grid will have a Web-based marketplace, as well, based on a proprietary vendor system, said Corsi. Unlike the Kitely Market, however, which delivers content directly from the website to in-world avatars, the Atek marketplace will teleport customers to in-world stores, instead.
"I'm still building it," said Corsi, who said that the market will use his company's own Game Tokens virtual currency.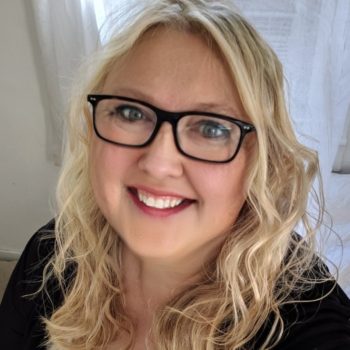 Latest posts by Maria Korolov
(see all)