After turning on hypergrid connectivity in mid November, 3rd Rock Grid saw a dramatic spike in both active users and in region purchases.
"Growth has been exploding the last few weeks," grid owner and founder Terry Ford — also known as Butch Arnold in-world — told Hypergrid Business.
The grid has also made other changes, and ran an $8 "first land" promotion.

"Seems the combination was a big hit with our old users and many new users," Ford said. "So much so, that we have been forced to add more hardware."
The grid has gained more than 120 regions and over 200 new active users — a 49 percent increase in active users over the course of just one month.
3rd Rock owns all of its own hardware and uses a data center located in Columns, Ohio to house the systems.
"We've just added a new server with 48 total cores and 192 GB RAM," he said.
The grid has experienced no adverse issues as a result of turning on hypergrid connectivity, he said.
"We have appreciated all of the nice comments concerning the performance of our grid, our new features and the increased traffic that hypergrid has brought us," he said.
In other news, the Hypergrid Safari opened an embassy on 3rd Rock Grid. In addition, the grid is testing variable-sized regions and OAR and IAR exports, and will soon be offering them to residents.
OARs are OpenSim region archive files, and IARs are inventory archives.
Region owners will also get an online tool that will allow them to turn hypergrid on and off, change their region's location, and restart regions.
"3rd Rock Grid has also recently partnered with Digital Worlds Group," Ford said. "We hope the expertise from the DWG team will help us to bring new features to our grid at a quicker pace."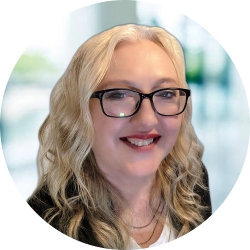 Latest posts by Maria Korolov
(see all)