If you're looking for a world where women are the masters and men are the slaves — and who isn't? — then you're in luck this holiday season.
Avalonia Estate, the only "femdom" lifestyle community grid in OpenSim is back.
Now, running a grid is extremely labor intensive, so, this time around, Avalonia is running its main community regions on the Metropolis grid, instead.
"Avalonia Estate still exists as a grid in it's own right with our own infrastructure including Robust back end and account management, but we felt we needed to expose our community to a wider audience with the aim of encouraging growth," said grid founder Justin Ireman in an announcement today. "I have already been in contact with the admins at Metropolis and they have given us their blessing in writing to run our community as part of the Metropolis grid."
Eventually, these community regions will move back to the Avalonia Estate grid, he said.
"But for now this set-up saves us money, provides a wider audience and puts us in touch with the geographic part of the world that we are mainly catering to which is Europe," Ireman said.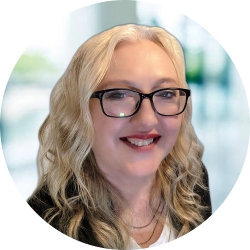 Latest posts by Maria Korolov
(see all)