The total land area of OpenSim's public grids reached a new high this month, with the equivalent of 54,867 standard-sized regions, an increase of 744 regions compared to the same time last month. OpenSim also gained 6,492 new registered users. However, the total number of active users fell by 1,699, mostly due to the end of the OpenSimulator Community Conference.
But the big news this month was that the number of active users on hypergrid-enabled grids exceeded those on closed grids for the first time since InWorldz and Avination first had their big growth spurts in early 2011.
The 15 grids that gained the most users this month were all hypergrid-enabled, lead by 3rd Rock Grid. Meanwhile, the two busiest closed grids — InWorldz and Avination — lost nearly 700 active users in total.
There are now 11,843 active users on the 156 public hypergrid-enabled grids, compared to 11,340 on closed grids. Of the latter, the vast majority — 7,303 — are on InWorldz.
The users on the hypergrid-enabled grids can make friends on other grids, send instant messages, join groups, and even go shopping and bring purchases back home. In addition, they have access to the Kitely Market, the largest multi-grid marketplace for virtual goods.
The hypergrid was picked as a favorite feature by 81 percent of respondents in a recent Hypergrid Business survey, while Google Plus groups such as OpenSim Virtual, Hypergrid Destinations and The Adult Metaverse have been bringing OpenSim users closer together — no matter what grid they are on.
Popularity
For company and school grids, relative popularity is not an issue — the grids are set up for a specific purpose, and if they meet that purpose, then they are successful. The same is true for grids run by niche communities or that serve a special need not met elsewhere.
But when it comes to general-purpose social grids, especially closed grids, the rule of thumb is: the bigger and busier, the better. People looking to make new friends look for grids that already have the most users. Merchants looking to sell content will go to the grids with the most potential customers. Event organizers looking for the biggest audience… you get the idea.
With that in mind, here are the ten most popular grids this month:
The biggest gainers, as mentioned before, were the hypergrid-enabled grids. 3rd Rock Grid gained 210 new active users, Metropolis gained 127, FrancoGrid gained 67, and Tangle Grid and Craft gained 63 each.
Meanwhile, InWorldz lost 390 active users and Avination lost 297.
Grid News
There's a lot of stuff happening on the grids this holiday seasons, but I'll save it for a separate story later on this week since I'm running out of time. I'll also write separate updates about 3rd Rock Grid and the Kitely Market, both of which have seen some dramatic transformations lately.
Transitions
We have five new grids on our list this month, including SPH Places, VIBE: Delvalle, VIBE: BIOME3D Teams, AVA 3D, Ravengreen, Westeros Grid, Immersive Reality, Your2Live, Virtual Vanguards, and Refuge Grid.
We're listing 14 grids as suspended this month because we haven't been able to get to their grid info pages or websites these past few weeks, including BunnehGrid, Exnixia, Grid Empire, Hippy Grid, iSynergy3D, Karmalot, Meridian Grid, Pegasus, SecondLearning, SRPSIM, and Virtworld.
And we're marking a few grids officially closed because they've been down for a while and show no signs of coming back, including , Haven, The World of Begabungs, HewittSim, Bess Research, Universidad, Brillyunt, The Itakos, and OCGrid.
If there's a public grid we're not tracking, please email us at [email protected]. There's no centralized way to find OpenSim grids, so if you don't tell us about it, and Google doesn't alert us, we won't know about it.
There were a total of 1,435 new downloads of the OpenSim software this month, bringing the total downloads to over 215,000. However, the counter on the official OpenSimulator.org site was down. The Diva Distro had 485 new downloads, New World Studio had 23, and Sim-on-a-Stick crossed the 40,000 download mark with 783 new downloads.
I'm not going to list the Second Life region losses this month. I just don't have the heart for it.
December Region Counts on the Top 40 Grids
The list below is a small subset of existing OpenSim grids. We are now tracking a total of over 893 different publicly-accessible grids, 227 of which were active this month, and 187 of which published their statistics.
All region counts on this list are, whenever available, in terms of standard region equivalents. Active user counts include hypergrid visitors whenever possible.
Many school, company or personal grids do not publish their numbers.
The raw data for this month's report is here. A list of all active grids is here.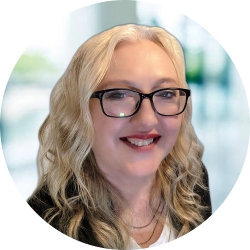 Latest posts by Maria Korolov
(see all)