Still undecided about which of the 200-plus active grids to use as your primary home base? This announcement should raise Metropolis a few notches on your list.
The grid has just announced a Web-based inventory download tool that any grid resident can use.
The Metropolis tool allows any resident to easily and quickly save their entire inventories — or individual folders from those inventories — in the form of IAR files. The same tool also allows for the uploading of IAR files.
Metropolis is the second grid to offer such a tool. Spellscape, a hypergrid-enabled, magic-themed commercial grid based in the U.K. released a free inventory export and import tool in November. The Spellscape tool, however, filters the IAR exports so that only full-perm items can leave the grid, allowing creators and merchants to keep some content local if they choose.
The Metropolis tool is also currently free, but that will change.
"The IAR Manager is currently in beta testing," said grid founder Lena Vanilli in the announcement. "Nevertheless, the web interface provides all functions without restriction. After completion of the testing phase small fees shall be collected for the backup or restore."
Previously, the only people who could save their avatar's entire inventory to their local hard drive were people who owned regions on open grids and either had console access to the OpenSim region server, or used a hosting company that provided an inventory download feature.
For example, Dreamland Metaverse and CloudServe both offer IAR backups as a feature for their hosting customers. Zetamex is currently not accepting new customers as part of its revamp, but has had IAR backups for its customers for a while, and will also have IAR backups after the relaunch. Oliveira also plans to offer an IAR export tool soon.
That means that, until now, there were people who had no way of getting their inventory backups.
"And that is the majority," said Vanilli. "Namely, users without their own region."
Who needs inventory exports?
There are several reasons why a grid resident might want an inventory export:
Personal backups: You never know what's going to happen to a grid. If you have a personal backup of your inventory, your content is protected.
Grid migration: So you want to move your avatar to a new grid. Now, you can take your inventory with you — as long as your new grid allows inventory uploads, of course. Most open grids do, and so do most hosting companies that set you up with your own grids or regions.
Cloning avatars: If you want to create a new avatar with all the content — or some of the content — or a preexisting avatar, just save the inventory folders you want to move over, and upload them to the new avatar.
Export individual items: Say you've created a nice build and stored it in an inventory folder, and you want to move it to a grid, or make a personal backup, or distribute it somewhere. Just save that one folder as an inventory backup file.
Selling content: You've created a great build that people want to pay money for, but you don't want to split your profits with the Kitely Market. Set up your own website and sell your content directly to customers in the form of IAR files. This is particularly useful when selling large, expensive content collections to corporate and education clients.
Don't we already have XML files for this?
An XML file is another way to export OpenSim content. Most modern viewers have this feature, as does Imprudence.
The advantage of using XML files is that all you need to import them is a viewer. Ideally, the same viewer as the person who exported the XML file in the first place.
To import IAR files, you either have to be on Metropolis, have OpenSim console access, or be using a hosting company that offers IAR imports. It's a good bet that, eventually, more and more grids will offer IAR exports and imports but, until then, the XML format is more universal.
However, XML exports are only one item at a time — you can export an entire folder, much less an entire inventory. Plus, the scripts don't get exported, just the shapes and images.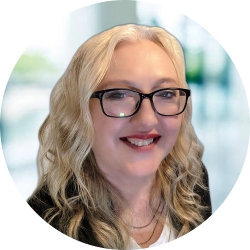 Latest posts by Maria Korolov
(see all)