A week ago, I asked: Can AviWorlds find stability under new management?
We got the answer today, and the answer is, "No."
"After many weeks of thoughtful consideration, as well as viewing the many comments on Google+, Facebook, and in private emails, we've decided to end the battle and close AviWorlds Grid," said AviWorlds' new owner, Mike Hart, in an announcement earlier today.
Hart, best known for The Next Reality Grid, home to a race course and an adults-only "red light" district, took AviWorlds over from previous owner Alexsandro Pomposelli in a process that was anything but smooth and straightforward.
Pomposelli, who is also known as Alex Ferraris in-world, had previously said that he would have to close the grid if nobody took it over because he was unable to continue managing it. But the transition announcement was barely sent out before he had second thoughts and began warring with the new owners over content and domain names.
Then he set up a new, competing grid, Avi-Labs, with the goal of bringing back all his former users.
The users, by the way, were the whole point of the exercise — AviWorlds has long been a popular grid for Brazilians, despite its frequent outages, restructurings, moves, and business model changes.
"We struggled with the decision, but finally came to the conclusion that we would abandon the AviWorlds namesake, and start fresh, but not entirely without a foundation to build upon, hence the step back to Next Reality," said Hart. "Next Reality has many plans for the future, as well as new places to visit."
These include more water regions, a cruise ship, a new radio station — and a new casino, he said.
"We hope that everyone in the OpenSim community will support us in our new endeavor, and stand with us in the hope that 2015 and into the future, will be a new beginning, and a positive future for OpenSim communities," he said.
Next Reality Grid is hypergrid-enabled. Teleport in to login.nextreality.biz:8002 or follow the grid on Twitter, Facebook, and Google Plus.
What went wrong
In theory, the management change was a good idea. Pomposell has had significant problems in the past getting along with partners and vendors, but seems to have some kind of magic formula for attracting users to his grid.
Reducing his role to that of community manager would not only lighten his own workload significantly, but remove him from the technical and administrative functions that he's failed at in the past.
In theory, it could have worked.
The question is — is there any way to force him to accept the new structure and to stick with it?
A solid contract, specifying exactly what content is being transferred — including all the domain names, not just the main one — and a non-compete clause, as I spelled out in this article, would have been a start.
But, in practice, a contract is only good to the extent that you trust your partner to abide by it — or that you're willing to go to court to enforce it.
Given the fact that AviWorlds probably costs more money to run than it brings in in land revenues, going to court would probably take more time and money than the grid is worth.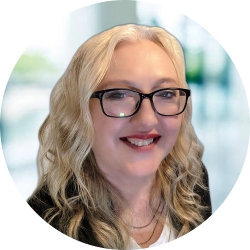 Latest posts by Maria Korolov
(see all)