Today, the US Patent Office awarded Apple a patent for a virtual reality headset that is, in effect, a case for an iPhone or iPod.
The patent application does not mention the iPad — possibly because it was first filed seven years ago, in 2008, two years before the iPad was first introduced.
The device described by Apple looks and sounds quite a bit like Samsung's Gear VR, LG's VR for G3, or the one Panasonic showed off last week, or any of the dozens of different takes on Google Cardboard.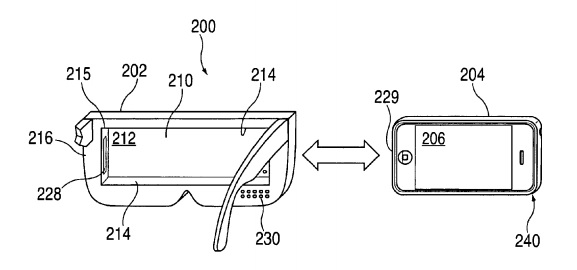 The only thing that the patent diagrams don't show are the lenses that are key to making the whole thing work.
But Apple's engineers covered their bases in the text of the application.
"The interface mechanisms may also include optical interface mechanisms, such as lenses, etc., that provide optical communications for proper viewing of a display of the portable electronic device," the patent application said.
But iPhone users don't have to sit around and wait for Apple to actually do something with VR. Many of the Google Cardboard cases on the market will work fine with iPhones — at least, for watching virtual reality movies and demos. Google Cardboard headsets often include a magnet on the side that acts as a button you can click, allowing interactivity within apps when you can't touch the screen. This magnet reportedly does not work with iOS devices.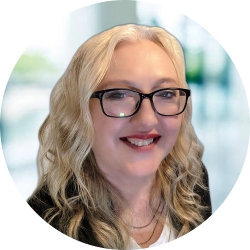 Latest posts by Maria Korolov
(see all)