OSgrid, the oldest grid running on the OpenSim software, is backup.
The news was announced in a tweet a few minutes ago.

"OSgrid is opening its gates to direct logins and regions at this very minute,"Melanie Thielker, founder and owner of the Avination grid and an OpenSim core developer, told Hypergrid Business. "It's just been actioned."
For the past few weeks, Thielker has been helping the grid recover its assets and get back on its feet.
"Many people today have noticed our initial testing,"  OSgrid grid administrator Allen Kerensky said in today's announcement. "And initial admin logins, plaza and region restarts, and hypergrid logins have all been working as expected."
Because so many people were online, the grid decided to hold an office hours meeting on Wright Plaza, he said, and at least 17 people were able to attend.
"With these initial successes, it was decided that OSgrid was healthy enough to open up for wider testing," he said. "We're not anticipating any further major outages or issues, but there may still be an occasional short outage or  downtime over the coming weeks as OSgrid settles back into normal usage, for us to adjust a setting here or there with the new asset services or updated plazas."
There might also be some minor hiccups when reconnecting regions.
"You may notice an initial failure when trying to teleport to them," Kerensky said. "You may need to purge the region using your login to the osgrid.org website, then restart the region itself in order to fully reconnect it after the outage."
OSgrid also posted a new set of downloads for people looking to connect their own regions. This is customized OpenSim software designed to run regions that attach directly to OSgrid.
In line with OSgrid's position as the main testing grid for OpenSim, the latest download is based on a cutting-edge version of the software, 0.8.1.
There were no problems with user inventories during testing, but users who see glitches should report them, said Kerensky.
"But also try to have patience as we may be swamped for a while getting everything fully rolling for everyone again," he added.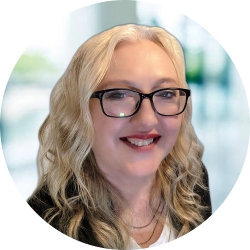 Latest posts by Maria Korolov
(see all)