Carlos Loff, an experienced virtual worlds builder and community manager since 2007 in Second Life, has launched a crowd funding campaign for $2,300 to build Digital Lisbon on Kitely. The biggest part of the money raised, or $1,200, will cover the first year hosting fees, $600 for events, and $400 for purchasing content and building the virtual recreation.
"Digital Lisbon will be the biggest city replica so far in the metaverse," said Loff.
According to Loss, it will have a high degree of geographical accuracy and structural continuity, and will cover 16 regions – the equivalent of 256 acres or one square kilometer of virtual land.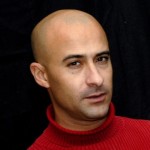 "People will be able to furnish their own homes, attend concerts, fairs and workshops, explore virtual museums and monument replicas, rent a store or office and run a bar, theater or school," he added.
"What makes Lisbon special are elements such as city size and continuity, building and texturing accuracy, full usage and interactivity of buildings, objects and living things, everything brought alive with many community activities and dynamics, including hiring many artists and lecturers," said Loff.
Loff's campaign offers special access and uses to backers and a free piece of land to top supporters, with freedom to develop their own vision of business, education or entertainment activities.

Latest posts by Press Release
(see all)