MUNCIE, Indiana — For the season finale of its popular program "The Universe," the History Channel highlighted the work of virtual artists from Ball State University.
The episode aired May 23 and explored how Roman emperors built structures to align with movements of the sun. To confirm experts' theories about the religious, political and cultural significance behind these phenomena, the cable network enlisted the help of Ball State's Institute for Digital Intermedia Arts (IDIA).
Through 3-D animation, IDIA artists and designers virtually re-created several monuments featured in the episode, including the Pantheon, along with accurately simulating the alignment of the sun.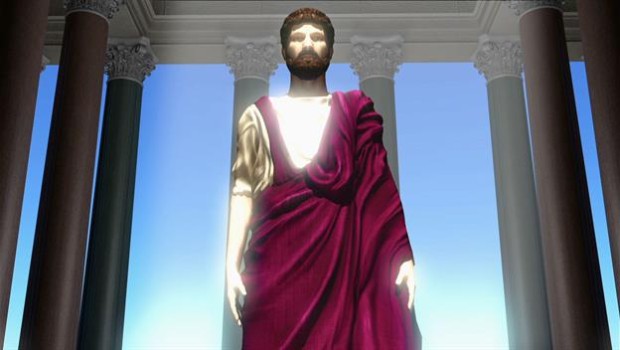 James Grant Goldin, writer and director for The History Channel, said the cable network is keen on employing IDIA again because the team, directed by Ball State Associate Professor of Art John Fillwalk, produces beautiful graphics backed by data and research.
"John was devoted to getting things right," he said. "Many of the theories we discuss in the show remain controversial, and in nonfiction TV, it's always a good idea to present such things with a qualifying phrase in the narration—an 'if' or a 'maybe.' But the IDIA Lab combined their own research with that of experts, and I'm very happy with the results."
Other ongoing IDIA projects include a life-skills mobile game for at-risk youth to be provided to 10,000 students and an interactive, 3-D simulation of a Buffalo Bill Wild West show, a collaborative project with the Buffalo Bill Museum in Cody, Wyoming, and Ball State's Center for Middletown Studies and history department.
Subscribers can watch the full episode here.

Latest posts by Press Release
(see all)