Virtual reality will be "the next mega tech theme" and worth more than $60 billion in a decade, according to Piper Jaffray analyst Gene Munster.
"The diverse applications of VR in combination with accelerating technological improvements will lead to mainstream adoption over the next 10 years," Munster wrote in a report in May. "Our optimism around the theme is based on consumers' insatiable appetite for new tech experiences."
He singled out two companies as poised for biggest success: Facebook and Apple.
Facebook makes sense — they just bought Oculus, and they've got a giant social network. Virtual environments are great for socializing.
But Apple hasn't officially done anything in virtual reality yet. You can use iPhones to access virtual reality apps — but those apps are written in other platforms, such as Google Cardboard.
The only recent news out of Apple was that the company just bought Metaio, a German augmented reality and computer vision company.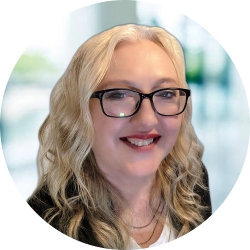 Latest posts by Maria Korolov
(see all)