Wheeling, WV– The Exo-Life Virtual World released the first two in a new series of OAR files for some grids operating the OpenSim platform today.
An OAR is a region backup file. It includes the landscape and all buildings, scripts, and other items available on a region. All independent hosting companies and many grids allow residents to upload OAR files. In addition, startup grids often use pre-made OAR files to get a head start on content for their grids.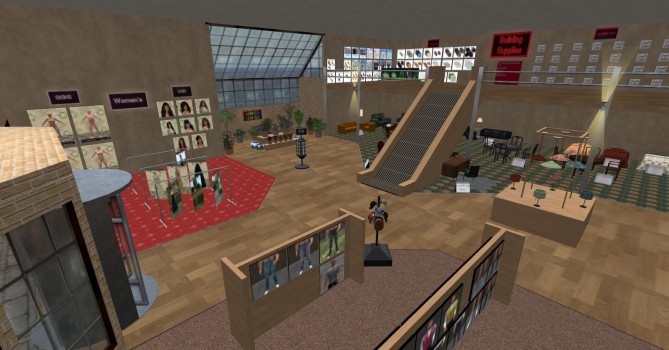 One of the OARs released was General Merchandise, a shopping region with content created by Exo-Life staff and members. The content of General Merchandise includes not only things you normally see in a freebie store such as skins and clothes, but has a fully stocked grocery store to fill virtual kitchens.
Also released today was The Village, a fully decorated community shopping and residential region with an avatar
orientation school.
In honor of the original OpenSim OAR creator which was the inspiration of this project, Linda Kellie, the playground on
The Village has been named the Linda Kellie Commemorative Playground.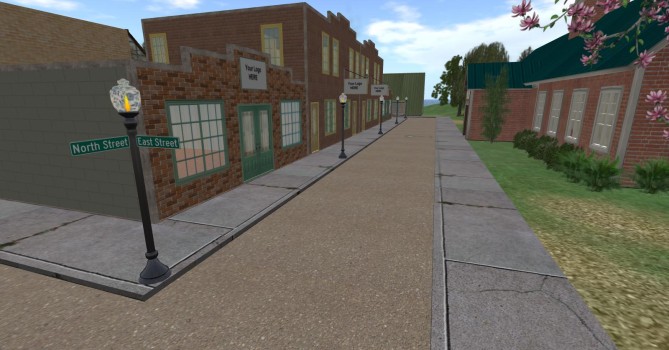 "The release of these OAR files gives eligible grids an additional resource for content," said Exo-Life manager Bryan French. Eligible
grids in this case are non-commercial and personal grids. "We do not wish to flood the market on commercial grids with new content and are restricting our content to non-commercial grids such as personal, educational, and government operated virtual world."
Currently the folks over at Exo-Life are working on a Welcome Center which will be released next month and plan to have the series of ten
OAR files completed by late spring 2016.
More information and download of the OAR files for grids which accept the terms of use can be found at http://wduq.fm/Exo-Life/creations.html

Latest posts by Press Release
(see all)