The second annual Silicon Valley Virtual Reality conference is next week, and I'll be there, representing both Women in Virtual Reality and Hypergrid Business.
If any other readers are coming, I'd love to meet up with you. I'm flying in on Saturday night, and have all of Sunday open.
In addition, the SVVR organizers are setting aside a table, where I can distribute info. If you would like to help out, email me at [email protected].
And speaking of distributing info — if you have a flyer that you want me to hand out, send me a PDF and I'll get it printed when I'm there.
It needs to be something that has some connection to virtual reality. So if you're promoting your grid, for example, you should mention that it's accessible with the Oculus Rift via the CtrlAltStudio viewer.
If there are any graphic artists out there who would like to create a flyer explaining the hypergrid, that would be fantastic, as well.
Most folks just aren't aware that there's already an open source platform, that allows in-world building, and that is fully decentralized, scalable, peer-to-peer connected, and supports messages, groups, friends lists and content deliveries between separate worlds.
I'm going to be bringing a laptop with me and — if the Wifi gods allow — will be showing Chic Aeon's hypergrid video.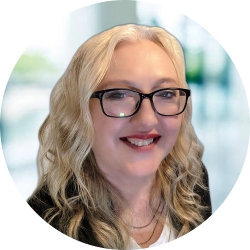 Latest posts by Maria Korolov
(see all)