Commercial virtual world Tangle Grid has been down for two weeks due to a series of technical problems — including an actual lightning strike.
The grid is still have problems repairing the database, grid owner Leslie Kling told Hypergrid Business. "But we think we are getting lose. We feel we will get it up tomorrow if all goes well."
Follow the grid's Facebook page for the latest updates.
Until then, users can visit Tangle's sister grid, the open WestWorld Grid, which has stayed up during this time.
Tangle Grid is best known for its hypergrid-accessible expos. Currently, there is an ongoing Fashion Expo on the grid.
The duration of the expo will be extended as a result of the outage, Kling said. "Not sure how long but will let you know as soon as I do."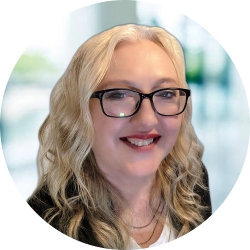 Latest posts by Maria Korolov
(see all)