OpenSim's land area and active users hit new record highs this month. Land area passed 4,000 square kilometers for the first time, and 60,000 regions, while active users crossed the 32,000 mark.
At 4,015 square kilometers, OpenSim's public grids added together are now bigger than the state of Rhode Island.
OpenSim grids gained 1,750 new regions, for a new total of 61,262. The gains were all on the hypergrid side. Closed commercial grids actually lost both net regions and active users this month.
Metropolis was the biggest gainer, with 839 new regions, Kitely in second place with 526 new regions.
Kitely recently announced that it was discontinuing its premium memberships, which come with either 10 or 30 free regions — but existing customers and anyone who signs up before the end of the month is grandfathered in for the future. This seems to have triggered a land rush.

"Quite a lot of people have responded to our upcoming phasing out of the Premium Account and the limited time offer of our Gold Plan," Kitely CEO Ilan Tochner told Hypergrid Business. "We've seen a double digit percent growth in the number of Premium Accounts and Gold Plans in the last ten days. This is a really great deal for those who understand how to take advantage of it and now is the last chance to get it."
The startup Digiworldz grid gained 304 new regions, lifting it above the 700 region mark, thanks to the reputation of its founders and an active "size matters" marketing campaign, offering four-by-four 15,000-prim varregions for just $16 a month. It is a commercial, hypergrid-enabled grid.
The Great Canadian Grid gained 292 regions, nearly tripling its size. The grid had been offering 15,000 prim regions for $5 Canadian — about US $4 — but doubled prices at the end of April. Still an excellent deal, the grid has been gaining popularity not just with Canadians but media companies as well, and hosts the Metaverse Week in Review show.
Lost Paradise gained 125 regions, OSgrid gained 113, and SkyLife gained 107, more than doubling in size.
SkyLife is best known as the new low-price leader, with regions starting at just $3 a month. The grid also offers varregions up to 36 standard regions in size, with 150,000 prims, for just $30 a month.
All of the above grids are hypergrid-enabled.
There were 364 active grids this month, another record high. Most of the gains, again, were on the hypergrid. There were 67 more active grids on the hypergrid this month, and 22 more closed grids.
For those who are new readers, OpenSim is a free, open source virtual world platform that's compatible with the Oculus Rift. It allows people with no technical skills to quickly and cheaply create virtual worlds, and then teleport to other virtual worlds. Those with technical skills can run OpenSim worlds on their own servers for free, while commercial hosting starts at less than $5 a region — compared to $300 a region for the same land in Second Life. A list of hosting providers is here. Download the recommended Firestorm viewer here. And find out where to get content for your OpenSim world or region here.
Popularity
There were 2,174 more active users this month, for a new high of 32,369. Hypergrid-enabled grids gained more than 2,000 new active users, while closed grids lost 132.
The hypergrid now accounts for 62 percent of all active users. Closed grids account for 38 percent — however, InWorldz alone is 24 percent of all active users, leaving all other closed grids to share just 14 percent of OpenSim's active user base.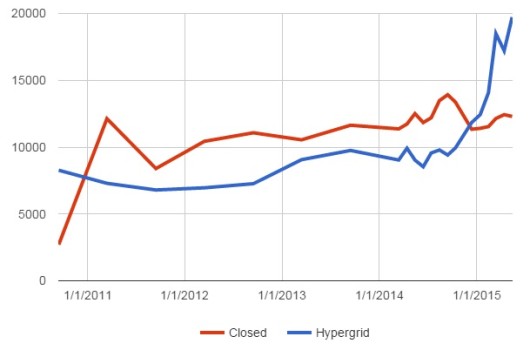 The only closed, commercial grid to gain substantial new active users is the Bitcoin-based gambling world YrGrid. It more than doubled its active users, from 487 in mid-April to 1,031 this month. the grid had the most growth of any commercial grid and only came in second to the non-profit OSgrid, which gained 608 new active users.

"More than 2,000 users across 67 different countries have joined their service since it opened in January," YrGrid technical director Cindy Chidester told Hypergrid Business.
The grid is looking to make an impact beyond gambling, as well, by offering virtual retail opportunities to companies.
"We envision a virtual world where you can set up a shop with all your products, accessible to every part of the world, allowing you to demonstrate your products and offer services in an immersive 3D environment using Bitcoins at a fraction of the cost," grid founder Kit Wang told Hypergrid Business.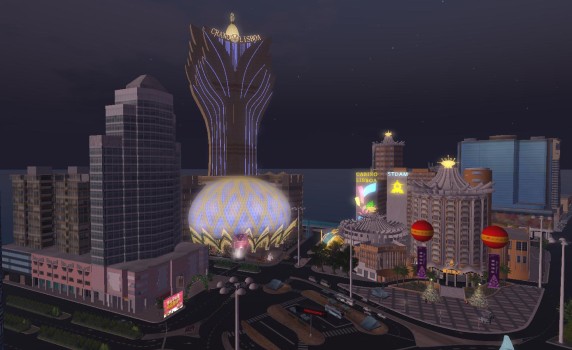 Using Bitcoin as the grid's currency allows instant purchases in-world, and no delays for merchants looking to cash out. Users can purchase their Bitcoins at any exchange they wish.
"The main reason I chose YrGrid [is that] it doesn't control the currency because it uses Bitcoin," said Andy Grant, a business owner, operating a gaming area in YrGrid, in a statement. "Which means for me and my clients, virtually unlimited cash outs, tons of payment options, and no need to worry that the grid operator will print an infinite amount of currency."
Other grids that gained traffic this month included AviWorlds, coming back from yet another setback, which gained 249 active users for a new total of 275. Eureka World, an educational grid based in Israel, gained 237 active users for a new total of 264. 3rd Rock Grid gained 172 actives for a new total of 556, Kitely gained 111, and Virtual Brasil gained 99 for a new total of 152.
Here are the ten most popular grids this month:
Although InWorldz continues to top the charts, it actually lost 618 active users this month, more than any other grid. In addition, InWorldz typically leads the charts when it comes to registering new users. But this month, it fell to second place as its 1,613 new registrations were just behind Kitely's 1,632.
Both grids are known for being technical innovators and especially recently, for actively marketing their grids, but Kitely seems to be pulling ahead with lower prices, megaregions, hypergrid connectivity, and its online marketplace, the Kitely Market, which delivers to almost all hypergrid-enabled grids and also some closed ones.
InWorldz is a closed grid which forked away from mainline OpenSim, making it difficult for them to roll out new features such as variable-sized regions — features that other grids can add with ease, and at no additional cost.
Kitely also uses a great deal of proprietary code, but they have been able to isolate their innovations in such a way that they can upgrade to the latest versions of OpenSim as they come out, taking advantage of new improvements and bug fixes.
Kitely is also the largest commercial grid that allows hypergrid travel and region downloads, with a content filtering system that allows creators to decide whether or not their creations can leave the grid via OAR region exports or hypergrid.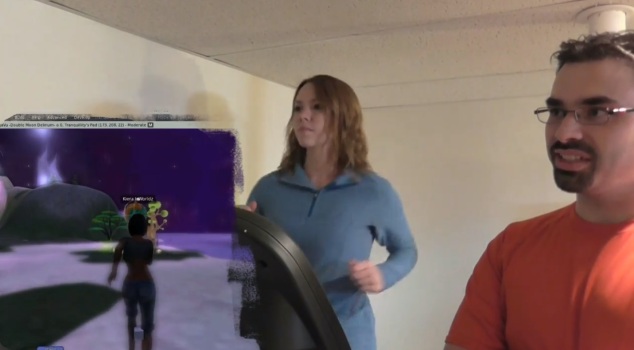 One area in which InWorldz is setting itself apart from other grids is in marketing efforts that go beyond the existing OpenSim and Second Life communities.
The grid has spent over $1,000 advertising on Facebook this winter, grid co-founder Beth Reischl explained in a blog post this week. Reischl is also known as Elenia Llewellyn in-world.
That translates to a net acquisition cost of around $1 per new user, she said. The grid targets specific Facebook users who are new to OpenSim.
"The downside is the retention becomes much harder as we're now dealing with brand new users who have no clue about virtual worlds," she said. "This is also something that can be remedied, but the goal was to see if we could attract outside of the box users, and we did."
Transitions
We have 23 new grids added to our database since this time last month, including NextWorld, Six Sides Grid, Counter Earth, SilverSky, Dynamic Worldz, Jazmine's Closet, Nash Grid, Emerald Grid, Drexel, YSLife, Rainbow Grid, Turkish Grid, TheGrid, Lost World 2, Art-z Exposed, Radiola, 2Worlds2Go, Play Grid BR, Tyland, MagicalSim, Light Color Prim, Deep Horizons Research Institute, and KiWo Grid.
The following 13 grids were marked as suspended this month: Al Grid, Dawn, DMS World, Dracsoom, Drum Sound, Empyrean, Excelsior Station, Hillies Dreamland, OpenSimGallery, Rez Day, SaundCom Worlds, Shadowy Tales, and The Villo Grid.
Grids that have been suspended for more than two months are marked as closed. If your grid isn't on the active grids list, and not on the suspended list, and is marked closed when it shouldn't be, please let us know.
And if there's a public grid we're not tracking, please email us at [email protected]. There's no centralized way to find OpenSim grids, so if you don't tell us about it, and Google doesn't alert us, we won't know about it.
By "public" we mean grids that allow hypergrid visitors, or have a website where people can register for or request accounts.
May Region Counts on the Top 40 Grids
The list below is a small subset of existing OpenSim grids. We are now tracking a total of over 1,081 different publicly-accessible grids, 364 of which were active this month, and 262 of which published their statistics.
All region counts on this list are, whenever available, in terms of standard region equivalents. Active user counts include hypergrid visitors whenever possible.
Many school, company or personal grids do not publish their numbers.
The raw data for this month's report is here. A list of all active grids is here.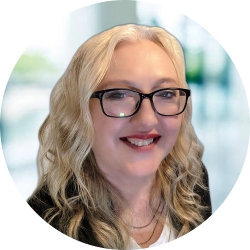 Latest posts by Maria Korolov
(see all)