It all started with broken toys. Fangwei Lee, a father of two, became frustrated with buying countless bubble guns for his son to play with. The quality of the guns led to them either breaking easily or not working at all.
The frustration grew into making a virtual bubble gun out of used diaper boxes and image recognition software.
After realizing that the gun could control more than simple virtual reality functions, the RealTrigger became a reality.
The RealTrigger is made up of sustainable products that include recycled cardboard with QR codes that are read by software. The cardboard is attached to a trigger controller that is read as a hand controller by the software. It can then be used to move, pick up, or shoot items in the virtual space.
The company behind it, Realiteer, also offers a RealViewer product that is a Google Cardboard-compatible headset for a smartphone.
Realiteer has raised about a tenth of its $30,000 Kickstarter goal so far, with 22 days left to go. A full kit — the Google Cardboard-compatible headset and the gun-style controller is available to backers for $40, with shipment schedule to begin this November.
The founders' background bodes well for the company's future. Lee previously worked as an animation and special effects artist at Dreamworks. His friend Shuo Zhang. was a neuroscientist at Genentech and is now taking on the business side of the operation, with an a M.B.A from Berkeley Haas. Both believe that the product will compete with similar ones already on the market.
"Pinch VR has a very good solution for an optical controller but they only have two degrees of freedom," Lee told Hypergrid Business. "Our products have six degrees of freedom."
In other words, the trigger sends back information about its motion up and down, sideways, and backwards and forwards, as well as rotation in all three dimensions.
Affordability is also something that Realiteer is aiming for — pun intended. Sixense has a good product but comes with a much higher price tag.
A digital blueprint for the RealTrigger controller is priced at $10 on Kickstarter for for the do-it-yourself crowd. There is also a more solid plastic version for $20. The $40 tier includes the matching RealViewer headset.
"We believe that free is pretty hard to beat," said Zhang.
I was surprised that there was not more press about the product.
"Perhaps this was our mistake as first-time entrepreneurs, we did not do any marketing before launching our Kickstarter campaign," said Zhang.
Despite not doing any marketing, the product has garnered the attention of a few media outlets including Tech Times and Gizmodo. Its Kickstarter page is also starting to receive quite a bit of attention, already attaining close to 10 percent of its goal from 55 backers.
Funding from the Kickstarter campaign will be used for software development, with plans to ship devices to Kickstarter backers in late 2015.
If not funded, Zhang said that they will continue moving forward.
"Fangwei and I believe we have something very special and valuable here," said Zhang. "We will launch our product and maintain our operation via outside funding, i.e., incubators, venture capitalists, angels, and friends and family."
Funding aside, Kickstarter has been a place where people looking for such products can get in on the ground floor, as opposed to waiting for the products to come to market.
In addition to price and functionality, Realiteer has a kid-friendly focus. The company is looking at adding video games that can be used with the device, the first of which being a bubble game. With virtual reality coming into full circle, many are looking for well-designed and affordable devices. RealTrigger looks to be poised to fill that void.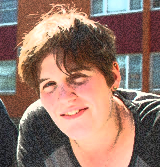 Latest posts by Brian Horvath
(see all)