More than 300 entrants are competing for more than $1 million in prizes in the Oculus' Mobile VR Jam 2015 — and voting for the Community Choice prizes began yesterday, and will continue through May 26.
Submissions include 184 games and 124 apps or experiences.
One of the more visually compelling is the the virtual version of Van Gogh's Night Cafe, created by Mac Cauley.
One of the most educational is Labster, a CSI simulation by Michael Bodekaer.
Learn surgery techniques with SurgeVRry, which bills itself as "the bloodiest experience on the Gear VR."
Warning: the video below is extremely graphic.
Or, for a much less bloody biology lesson, check out Inside the Human Body.
You can also learn to get over your fear of spiders with the phobia-battling Fearless: Spiders simulation, learn English, Spanish or German with House of Languages, watch an interactive documentary about the Future of VR, or get your news fix virtually with CNN.
And what collection of virtual reality apps would be complete without a virtual roller coaster? I particularly liked the animation in VR Coaster — make sure to stick around for the dragon ride at the end.
There's also an exercise simulation, RunShine, where you would wear the Gear VR headset while using an elliptical machine. Looking at the video, however, I'm immediately worried about the potential for motion sickness — you're moving in-world while staying in one place in real life. Plus, there are no zombies — I want the virtual reality version of Zombies, Run!
Winners will be announced on June 4.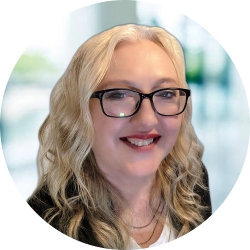 Latest posts by Maria Korolov
(see all)