Updated Jan. 2, 2016: This page is so out of date! Please go see our Virtual Headsets Buying Guide, which lists over 70 Google Cardboard-compatible headsets categorized by price, and our handy Mobile virtual reality headset comparison chart, which has all the key specs, prices, and buying links for all the headsets currently available on the market.
In May, Google released an updated design for Google Cardboard. It supports larger screen sizes — up to 6 inch diameter — and replaces the magnet with a button or access point that touches the screen itself.
You can build your own by following the instructions on this page (scroll about two-thirds of the way down).
And here's where to buy new compatible cases, if you're not the kind to build your own.
Amazon
If you search Amazon for Google Cardboard, you'll get a lot — a LOT — of choices. Most of them, however, are the old versions of Google Cardboard, with the magnet on the side. Look for ones that have the button on top, or say that they're compatible with Google Cardboard 2.0.

The best value is the $7.99 Generic DIY Cardboard 2 Virtual Reality VR 3D Glasses. It's a cardboard set, pictured above on the far left, designed to fit phones with screen sizes of 3.5 to 6 inches, including iPhone 5 and 6 Plus.
A more sophisticated alternative is the $25.99 FAVOLCANO Ritech Riem II Google Cardboard Head Mount. Pictured above, in the center, this headset is made of sturdy plastic with foam padding. This adjustable headset works with glasses and comes with a wireless controller and fits phones with screen sizes of 3.5 to 6 inches.
Another headset that comes with an external controller is the $47.68 O'Plaza Visual Reality VR headset. Pictured on the far right, the lenses are adjustable, and the headset is designed to fit phones with screen sizes of 4.7 to 6.1 inches.
You can also buy the controller separately, in which case you can also use any Google Cardboard headset with Cardboard 2.0 apps, such as this very highly reviewed Sunnypeak headset for $39.99.
I Am Cardboard
One of the oldest companies in this space, I Am Cardboard offers a standard cardboard take on the Google Cardboard, but in a selection of colors — white, black, red, blue, yellow, and cardboard-colored. Like the other manufacturers that offer V2 cases, it can handle screens up to 6 inches diagonal, works both with Android and iPhones, and replaces the magnet with a conductive foam button.
The V2.0 kit is in stock and available to ship immediately, for $19.99.

Another product that I Am Cardboard offers is the XG VR headset for $99. It comes with a separate Bluetooth clicker that, once paired with the phone, makes the phone think that you've pressed the screen. That is the same function as the conductive foam button in the Google Cardboard V2 headset.
PowisCustom
PowisCustom has an unusual shape for their Powis ViewR, priced at $24.95.  The company requires two weeks for production time before shipping.
This viewer is Google Cardboard V2.0 compatible, and has a button on the top. It also features adjustable lenses and can handle phones up to 6.5 inches in size.
Unofficial Cardboard
Unofficial Cardboard promises shipping by June 15, and also offers a slightly less expensive simple-to-fold case at $19.95. The button is at the top right of the case.

The company also offers the Unofficial Cardboard 2.0 Plus for $24.95 — currently on sale for $19.95 as well. It features adjustable lens distance, a microsuction pad to hold phones in place, and, for $5 extra, a set of straps to hold the headset.
Dodocase

Another one of the first companies in this space, Dodocase offers an ready-to-fold cardboard kit for $29.95. It works with both Androids and iPhones, and can handle screens as large as that of the iPhone6 and iPhone 6 Plus. The touch-screen access in on the bottom right of the case.

There is also a pop-up version in an angled case for $24.95. The touch-screen access in on the bottom right of the case.
Right now both versions require four weeks for production prior to delivery.
CEOCase
CEOCase is a maker of phone and tablet cases, but was also one of the first to offer Google Cardboard cases. Their newest case, pictured above, is compatible with Google Cardboard V2 and can fit any phone with a screen diagonal of up to 6 inches, including Nexus 6, iPhone 6 Plus, and HTC One Plus. Comes pre-folded in a box.
Order the 2015 New Google Cardboard V2 Valencia Quality here for $14.95.
KnoxLabs
At KnoxLabs, a $23.95 plain cardboard version of Google Cardboard V2.0 is available for order. It supports phones up to 6 inches in size.
GoggleTech

GoggleTech makes a Google Cardboard-compatible device that works with both Androids and iPhones up to 6 inches diameter. There's no button, but this particular device doesn't need it because the screen itself is easily accessible. GoggleTech's Go4D C1-Glass are ready to ship now at $22.00. The glasses fold flat, and come with a carrying case.
A similar open-frame design is that of Wearability, which recently had a successful Kickstarter. It's expected to be out this fall, with a price of around $70. It's major feature is the 150-degree view provided by its unique lenses — even wider than that of the Oculus Rift.
Altergaze

A 3D custom printed headset, from Altergaze in which the four major parts can each be printed in a different color. The company held a successful Kickstarter campaign last year, where it helped pioneer a new kind of design, manufacturing and distribution method using 3D printing and local mini-factories. Select colors and order here for £90 GBP. Delivery will take at least a month.
Do you know of any other smartphone cases that will work with the latest version of Google Cardboard? Let me know in the comments! And click here for a full list of all headsets.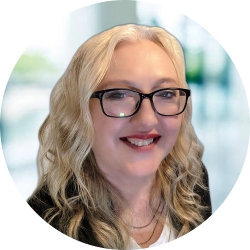 Latest posts by Maria Korolov
(see all)