Kitely has cut prices by 60 percent for its two top plans by more than half today and officially eliminated metered pricing for new customers.
Previously, the most expensive plan was around $100 a month, for an island that could be configured as a megaregion as large as 16 standard regions, with 100,000 prims and up to 100 simultaneous avatars.
Today, that price was cut by 60 percent, to around $40 per month, the company announced on its blog, the prim limit was raised to 120,000 and the avatar maximum lowered to 80.
The medium tier, previously around $50 a month, is now $20. It allows for an island up to four standard regions in size, 60,000 prims, and up to 40 avatars.
The least expensive tier, at around $15 a month, remains the same.
The discounts aren't applied automatically, so customers on the existing, higher-priced plans, should switch to the lower-cost versions as soon as they can.

"You'd have to pay a lot more to get the same amount of server resources with any other OpenSim hosting company," Kitely CEO Ilan Tochner told Hypergrid Business. "This, combined with our proprietary software backend, will ensure that the quality of service you get with Kitely will be tangibly better than what other OpenSim hosting providers are capable of delivering at these prices."
Kitely is currently the only OpenSim grid that shuts regions down when not in use and loads them back up again when people teleport in. Loading regions quickly is part of Kitely's proprietary improvements to standard OpenSim, said Tochner.
The downside, however, is that when a user teleports into a region that was previously empty, the teleport might not be instantaneous, but be delayed anywhere from a few seconds to up to a minute, depending on the complexity of the region.
On the plus side, this allows the grid to offer more capacity at a lower cost. In addition, when computing costs drop, Kitely is able to pass along savings to its customers, as it did today.
"The underlying prices for the Amazon servers we use have gone down," Tochner said.
Kitely has also been working behind the scenes to make OpenSim run better.
"Our on-demand system can now allocate resources more efficiently, while guaranteeing that each sim will get more resources," he said. "In other words, we're now able to provide more value for money than we could previously."
Kitely's top tier works out to about $2.50 and 7,500 prims pre standard region.
But even with the price cuts, Kitely is not quite the lowest-cost provider.
The SkyLife grid offers single, always-on regions for just $3 each for 15,000 prims, and a 16-region varregion with 80,000 prims for just $20 per month — or $1.25 per 5,000-prim region.
But the SkyLife grid offer is new, and the grid is tiny compared to Kitely, so it remains to be seen if the offer will scale. In addition, SkyLife does not currently offer performance guarantees.
Kitely has had a perfect track record so far for stability, with only brief and exceedingly rare scheduled downtime for upgrades.
In addition, in today's announcement, Kitely said it will now be allocating a set amount of dedicated memory to each simulator, ranging from 1024 to 4096 megabytes depending on size, and provided technical details about servers, bandwidth, and hard drives.
In mid-May, Kitely reported 7,473 regions and 1,072 active monthly users.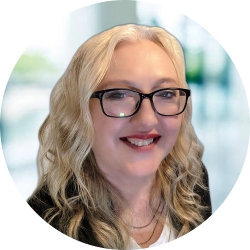 Latest posts by Maria Korolov
(see all)