The crowfunding campaign to build a virtual copy of the city of Lisbon was relaunched today, founder Carlos Loff said in an announcement.
The project is now planned to be 144 regions in size, equivalent to about 9.4 square kilometers or 2,300 acres of virtual land. That's about one-ninth the size of the actual city of Lisbon.
The crowdfunder hopes to raise $2,250 for the project, to cover hosting fees, events, and virtual content.
Sightseekers can come and see the in-progress work on the AviWorlds grid starting on July 15.
"After months of researching which grid would be best he has picked us due to the strong processing power AviWorlds has plus a no lag environment," AviWorlds owner Alexandro Pomposelli told Hypergrid Business.
AviWorlds is a hypergrid-enabled commercial grid with land prices starting at $3 a month for a standard region and $10 a month for a variable-size region. But it looks as though Digital Lisbon is getting a significant discount from AviWorlds.
The project is currently budgeting $600 for a year's worth of hosting, which comes out to about 35 cents per region per month.
"The discount was not as big as it looks," Loff told Hypergrid Business, pointing out that AviWorlds' $10 megaregion or varregion plan works out to as little as 63 cents a month when scaled to 16 regions. "But it is still a great discount and makes the difference in turning the project much more sustainable."
Loff is an experienced virtual worlds builder and community manager, and has been active in Second Life since 2007. Previously, the reaction of the city of Lisbon was hosted on Kitely.
"Digital Lisbon is now by far the biggest city replica in the whole metaverse," Loff said, "With nothing less than nine clustered megaregions of 16 regions each."
According to Loff, Digital Lisbon will have an almost 70 percent degree of geographical scale accuracy and structural continuity.
"People will be able to furnish their own homes, attend concerts, fairs and workshops, explore virtual museums and monument replicas, rent a store or office and run a bar, theater or school," he said. "What makes Lisbon special are elements such as unparalleled city size and continuity, building and texturing accuracy, full usage and interactivity of buildings, objects and living things, everything brought alive with many community activities and dynamics, including hiring many artists and lecturers."
Loff's campaign offers special access and uses to backers and a free piece of land to top supporters, with freedom to develop their own vision of business, education or entertainment activities.
Visit the crowd fund campaign, help make a difference on the metaverse and get your piece of Lisbon at http://www.gofundme.com/digital-lisbon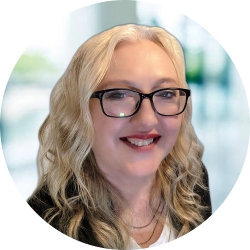 Latest posts by Maria Korolov
(see all)