It seems that every week, I talk to at least one person or organization who start out by saying, "and, of course, we started out project with Linda Kellie's content."
Last week, for example, I talked to two researchers at City University London helping stroke victims recover their speaking skills and establish social connections with the OpenSim-based EVA Park virtual environment.
They started out with content from Linda Kellie.
Currently available on the Zadaroo site, Linda Kellie created everything that a new grid would need — avatars, clothing, building, furniture, landscaping — and made it all available for free, for anyone to use without limitations.
Without her, projects such as EVA Park would have taken significantly longer, required a lot more funding, or would have been simply impossible.
Instead, non-profits are able to start out with a solid base, and then use the funding, resources, and people that they have to create custom work.
While I was interviewing the two EVA Park project leads — Tracey Booth and Niamh Devane — I was sad that Linda Kellie wouldn't know how much her work has meant to people since she left OpenSim two years ago.
Her malls, building supply stores and starter regions are ubiquitous throughout the hypergrid, but it's really in places we don't see — in the private grids run by schools and non-profits — that she has really made a big difference in people's lives.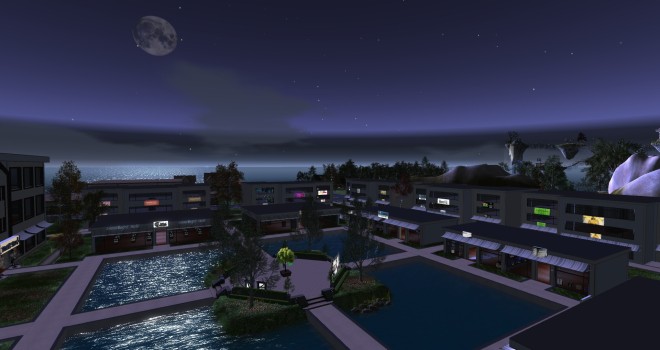 I was so happy to see the announcement yesterday on the DigiWorldz grid that Linda Kellie is back.

"Linda Kellie has made a very large impact on OpenSim with all of the content she has placed into the public domain for everyone to use," wrote grid owner Terry Ford, who was also the founder of 3rd Rock Grid.
According to Ford, Kellie has taken time off for real life issues, and to take a break from drama, but that she has come back to OpenSim and has been quietly active on DigiWorldz for a few months.
"Linda Kellie is a wonderful lady with a great heart, she will help anyone with anything if she's asked," said Ford. "She is a wealth of information and a great resource for all of opensim, not just DigiWorldz."
Ford invited her fans to stop by any of her "Moonlight" regions on the DigiWorldz grid to say hello — and to look at what she has been creating lately, such as the Moonlight Center region at the hypergrid address login.digiworldz.com:8002:moonlight center. Her avatar on DigiWorldz is "Digital Shelby."
Linda Kellie has a unique personal style, and a light, approachable touch with colors and textures. Her builds are friendly and accessible. But what really sets her work apart is its completeness and and professional polish.
Anybody can make a couple of free items and share them with the community. Few of us could create an entire clothing line, or furniture line, or plant collection, and arrange it, package it, and assemble it in a ready-to-go OAR file. But she's done it, and done it over and over and over again.
Here's to the hardest-working avatar in the metaverse. Welcome back!
Check out the EVA Park video below.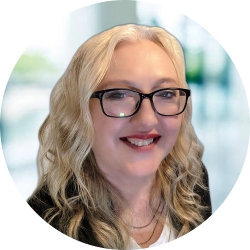 Latest posts by Maria Korolov
(see all)