Combined revenue for head mounted displays, and virtual reality accessories and content will increase from $108.8 million in 2014 to $21.8 billion worldwide by 2020, with a compound annual growth rate of 142 percent, according to a new report from Tractica.
"Getting users to experience virtual reality technology firsthand, and therefore truly understand its potential, remains a challenge, but the emergence of mobile virtual reality solutions is helping," said Tractica analyst Craig Foster in a statement.
ABI Research estimates that 1.5 million Google Cardboard headsets, used in combination with mobile phones, will have been shipped by the end of this year. In 2020, 25 million mobile virtual reality devices will have been shipped, according to ABI, compared to 18 million tethered headsets such as the Oculus Rift, HTC Vive and Sony's Project Morpheus.
Augmented reality glasses will see 21 million units shipped in 2020, the company predicted.
"Sales of VR Head Mounted Displays, including mobile-based devices like the Samsung Gear VR and Google Cardboard, as well as tethered devices like the Oculus Rift and Sony's Morpheus, will be driven by the release of high-profile devices and a growing awareness and interest in the technology from consumers," ABI research analyst Eric Abbruzzese said in a statement.
"Use cases that were once specialized to a certain device type will begin to overlap as the market matures, and platform agnostic content like video will serve as a strong driver of growth for both platforms," he said. "Verticals including education and industrial will see some use with these platforms as well, but will be more successful on an augmented reality device like smart glasses."
When comparing the augmented reality and virtual reality markets, use cases will be more exclusive with small overlap, ABI predicts. Virtual reality will as a whole be entertainment focused, with video and gaming at the forefront, while augmented reality will be driven by more enterprise uses, with focuses in efficiency and safety in industrial, automotive, and logistics environments.
According to a new report from Research and Markets, the virtual reality gaming market alone will grow at an average compounded rate of 26 percent over the next four years, while a report from Technavio predicts a growth rate of over 52 percent over the same time period.
Another research report, from the Market Research Store, predicts that the global virtual reality market will grow from $960 million in 2014 to $35 billion in 2022, with a compound annual growth rate of 90 percent.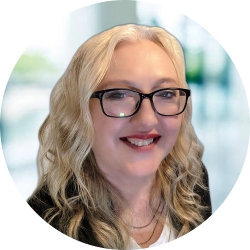 Latest posts by Maria Korolov
(see all)