There are many reasons why a region might be slow to load, but one of the hardest to address has been that of slow scripts. OpenSim doesn't make it easy to discover which particular scripts are contributing the most to lag — but that is about to change.
Kitely has fixed a long-standing problem in OpenSim where there was no useful script performance information in either the Statistics Bar or the "Debug" tab in the "Region/Estates" dialog window when users pressed the "Get Top Scripts" button.
"Until today, the Script Time shown in the Statistics panel was always 0," said Oren Hurvitz, Kitely's  co-founder and VP of R&D, in an announcement earlier this week. "That statistic had never been implemented in OpenSim."
That data is now available to Kitely users, and region owners should shoot for a value of under 1 ms, he recommended.
"Some worlds might legitimately need more Script Time, if they have many scripts or many animations, but usually if the Script Time is higher than a few ms then you should try to optimize some of the slowest scripts in your world," he wrote.
The "Get Top Scripts" button now works as well, and shows how much time has been spent on each script in the previous 30 seconds.
The slowest scripts can then be fixed, deleted, or temporarily shut down if, say, there's a big event going on at the region.
Once this feature has been tested, it will be donated to the OpenSim community, he said.

"We felt this feature was too important to keep private," Kitely CEO Ilan Tochner told Hypergrid Business. "We've therefore decided to help people on all OpenSim grids combat this problem by contributing our latest new feature to the OpenSim project."
Tochner added that this particular feature is important because of its potential to improve the entire hypergrid.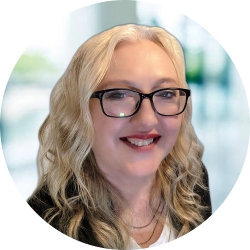 Latest posts by Maria Korolov
(see all)