The Kitely Market hit another milestone this month, with a new total of 10,162 different item listings grouped into 5,030 different products. This is up from 9,971 different listings a month ago.
Of the listings, 6,080 are exportable, or 60 percent.
Kitely groups items together, so that, say, a red version of a dress and a blue version of the same dress are listed as variations of the same product. Variations can have different export permissions and different prices, as well.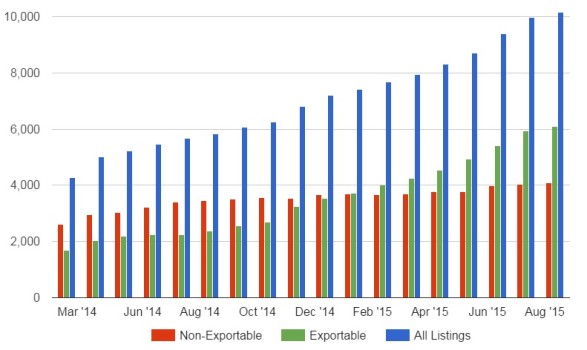 The Kitely Market allows merchants to decide whether their content can only be used on the Kitely grid itself, or whether users can export it via OAR downloads, carry it to other grids via hypergrid teleports, or have the market deliver their purchases directly to other OpenSim worlds.
The Kitely Market is now delivering products to 99 different grids, up from 96 grids last month. Any hypergrid-enabled grid can accept Kitely Market deliveries by default, unless they specifically configure their security settings to keep them out. But closed, non-hypergrid worlds can also accept Kitely Market deliveries by following these instructions.
In May, Kitely made it a little easier for customers to buy products for delivery to other grids, and followed that up with some bug fixes late last month.
Interest in the Kitely Market seems to be spreading by word of mouth between users of foreign grids, Kitely CEO Ilan Tochner told Hypergrid Business.
"When someone adds a new grid we frequently see additional people buying items for delivery to that grid within the following weeks," he said. "It's therefore safe to say that word of Kitely Market spreads within the grids to which we've delivered."
Hypergrid growth
Overcoming earlier worries about content protection, Kitely Market merchants have been embracing the hypergrid. The number of exportable items first surpassed non-exportables in January of this year.
Since then, the market has gained 2,364 new exportable listings and just 379 non-exportable ones — meaning that hypergrid content is growing six times faster than protected local content.
Merchants selling to other grids can charge higher prices. Plus, residents of other grids are more likely to pay in dollars rather than non-redeemable Kitely Credits.
And while making content non-exportable can add security for scripted and rigged items, there is no security advantage for other types of content. When crooks can go to Second Life and copybot anything they want, for free, in bulk, it makes little sense for them to pay for the content first.
Finally, making legal content available in a convenient way at reasonable prices to hypergrid shoppers means that customers aren't seeking out and patronizing illegal distributors.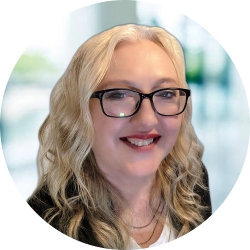 Latest posts by Maria Korolov
(see all)