On Saturday night, Mal Burns joked that virtual reality headsets are now like the AOL disks — they're everywhere. All we need now is to see them in cereal boxes.
With prices of $5 or less for Google Cardboard sets — $1 or less if you buy them in bulk — it makes sense that companies are giving them away like hotcakes to promote their movies, fashions, cars, phones, hotels, real estate listings, cruise ships — you name it.
Well, you can now get a free Google Cardboard headset kit in your cereal box.
If you live in New Zealand. And eat Nutri-Grain cereal.
Of course, Nutri-Grain cut some corners here. Instead of giving you a ready-to-use $5 (or $1) Google Cardboard headset, they provide you with the lenses, but everything else you have to assemble yourself — out of the actual cereal box.
On the other hand, assembling your own Google Cardboard could be kind of fun.
And are willing to do a bit of cutting and folding.
The idea is that Kellogg's is promoting its #‎LiveUnstoppable‬! campaign with a virtual reality app, NG Bolt, available both on iTunes and for Android.
By giving away free headsets, its customers can watch some GoPro-style 360-degrees sports videos in immersive virtual reality.
There's a basic introduction video, a wingsuit flight, a mountain bike adventure and an extreme longboard ride.
Only the intro video comes with the app, and you should be prepared to wait for the video to download, and be sure you're in WiFi mode if you don't have unlimited data — this file is big.
There's a catch, though — in order to unlock access to the other three videos, you have to get specially-marked Nutri-Grain products.
If you'd rather not wait, you can get your fill of exciting, 360-degree action videos that you can watch in immersive reality on the YouTube/360 channel.
And if you don't live in New Zealand — or don't eat Nutri-Grain cereal — you can order your own Google Cardboard kit, already assembled, on Amazon for around $8. Or check out our complete list of virtual reality headset buying options.
Thanks to Geekzone for the heads-up.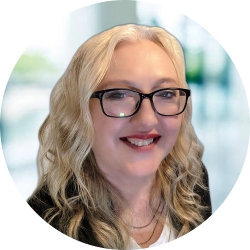 Latest posts by Maria Korolov
(see all)