Want to attend the TechCrunch Disrupt conference but can't make it in person?
Being there in virtual reality might be the next best thing.
Today, YouVisit is livestreaming the conference via its free virtual reality app, available for iPhone, and Android platforms, as well as online through traditional 360-degree video that can be watched on a desktop or mobile device. It has been submitted to the Gear VR app store, but has not yet been approved.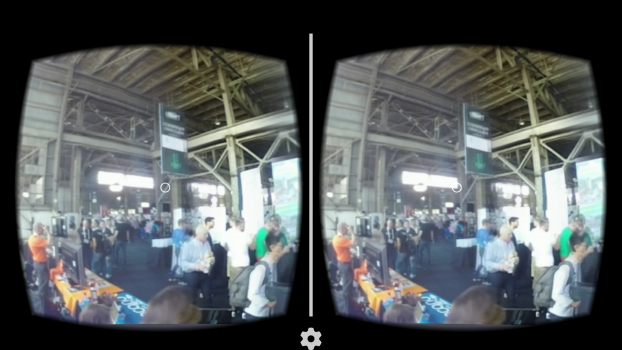 You can also follow the company on Twitter at @You_Visit.
The virtual reality livestream is a demonstration of the company's new virtual reality camera rigs, which are debuting today.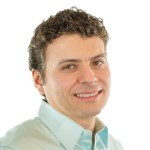 The rigs come with four, seven or 14 cameras each, Endri Tolka, COO and co-founder of YouVisit, told Hypergrid Business.
Two of those rigs — the four and seven camera ones — are customized for live events, he said.
"We're able to provide businesses another way to create and share virtual experiences," he said. "And we have a lot of users who want to see what it's like to be part of Tech Crunch Disrupt, so this is another opportunity to showcase our rig."
The rigs were created by the company based on very heavily modified off-the-shelf sensors, Tolka said. The prices haven't been set yet but are expected to start at around $10,000 for an end-to-end system.
The 14-camera rig is designed for shooting more high-end virtual reality experiences.
TechCrunch Disrupt starts today in San Francisco and runs through September 23. The conference, which focuses on revolutionary startups and game-changing technologies, is also being live streamed by TechCrunch itself, in traditional video which you can watch here. Virtual reality will be discussed today at 2 p.m. Pacific by HTC's vice president of industrial design Claude Zellweger, Sony senior researcher Dr. Richard Marks and Paul Raphael of Felix and Paul Studios. Virtual reality is also the focus of the VR Pavilion, where 64 virtual reality experience creators will be exhibiting, and of some of the participants in the Startup Battlefield.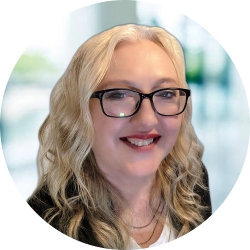 Latest posts by Maria Korolov
(see all)