Press release: Emergent VR Raises $2.2 Million To Build The First Mobile Experience Sharing Platform
San Francisco, California – Emergent VR announced it has raised $2.2 million in funding from Accel Partners, Google Ventures, and Rothenberg Ventures to build the first mobile platform for capturing and sharing moments using virtual reality. The platform, codenamed Mobius, will allow anyone to capture a live action virtual reality experience and share it on social networks using an iPhone or Android smartphone.
"We're giving everyone the ability to capture and share experiences using virtual reality," said Emergent CEO Peter Wilkins. "Mobius is as important a step forward for virtual reality as the advent of the smartphone was for digital photography. Our software turns every iPhone and Android phone into a virtual reality  camera."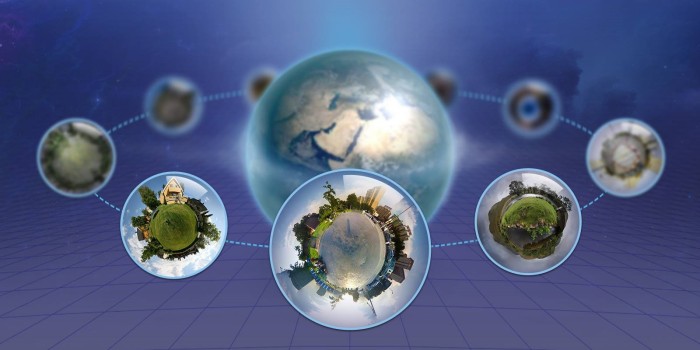 Before founding Emergent, Peter and co-founder Chris Wheeler worked together at DreamWorks Animation on Academy Award-nominated films like Kung Fu Panda and How To Train Your Dragon. At DreamWorks they became experts at enabling people to tell stories using technology. This experience laid the foundation for their next step as the technical co-founders of the first spherical video startup, Condition One, where they saw the potential of video for virtual reality and created the first movie for Virtual Reality, Zero Point, which was featured at Sundance New Horizons last January.
Earlier this year, Emergent was part of the inaugural class of River by Rothenberg Ventures, which was the first accelerator focused specifically on virtual reality startups. Rothenberg, along with Google Ventures, have been leading the way in high-quality virtual reality investments. This is Accel's first virtual reality investment, which shows how quickly the virtual reality industry is growing.
"The ability to transcend physical limitations, connect with the people you care about, and relive your memories are the most powerful applications of virtual reality. You will no longer have to store your most valued memories and experiences on a screen – with Mobius you can now relive them using presence, the feeling that you are actually there. This is the killer app for virtual reality people have been waiting for" said Kobie Fuller, partner at Accel and personal investor in Oculus VR.
About Accel
Accel is a leading early and growth-stage venture capital firm, powering a global community of entrepreneurs. Accel backs entrepreneurs who have what it takes to build a world-class, category-defining business. Accel's vision for entrepreneurship and business enables it to identify and invest in the companies that will be responsible for the growth of next-generation industries. Accel-backed companies include Atlassian, Braintree, Cloudera, DJI, Dropbox, Dropcam, Etsy, Facebook, Flipkart, Lookout Security, MoPub, Qualtrics, Slack, Spotify, Supercell, Vox Media and others.

Latest posts by Press Release
(see all)