Press release:Â Wargaming Unveils its First Virtual Reality Tank Battle Reenactment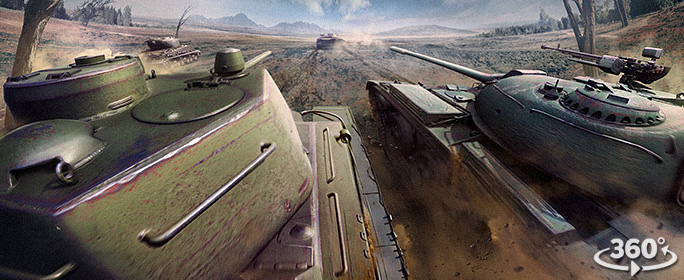 Wargaming released 1941 Battle: 360° Reenactment, a unique 360° virtual reality video that teleports the viewer into the heart of battle with four tanks, 40 infantry reenactors, artillery and warplanes for the first time ever.
"Wargaming is excited to share our passion for history, and to use innovative technology to bring history alive," said Tracy Spaight, Director of Special Projects at Wargaming. "Recreating this historic tank battle in 360 degrees, with iconic tanks like the T-34 and Panzer III, will reignite the past like never before."
Earlier this year, Wargaming's global PC phenomenon World of Tanks, in partnership with Google and The Bovington Tank Museum, released a series of five 360-degree videos titled "Virtually Inside the Tanks."
Covering famous vehicles such as the M4 Sherman from the movie "FURY," viewers could discover some of history's most notable tanks, inside and out.
Transport yourself to a 360-degree battlefield now with Wargaming:
http://worldoftanks.eu/en/news/pc-browser/46/tankfest-google-3d/
To discover what historical virtual reality videos are capable of with World of Tanks, please visit the 360-degree video and VR cinema network, Littlstar:
About Wargaming
Wargaming is an award-winning online game developer and publisher and one of the leaders in the free-to-play MMO market. Founded as a privately held company in 1998, Wargaming has shipped over 10 titles. Currently, Wargaming is focused on its team-based MMO war series dedicated to the mid-20th century warfare that will include the armored World of Tanks, the flight combat World of Warplanes, and the naval World of Warships. The three intertwined titles will form a common gaming universe integrated within the portal www.wargaming.net.

Latest posts by Press Release
(see all)