They met as text on a digital page. An ocean between them assurance that they could be who they wished they were in their lover's eyes. Love's illusions fashioned in ones and zeroes texted across the transatlantic cable. No warning that the god-helmets they experimented with would fuse their consciousness to digital bodies, thrust them thru a portal, plunge them into unreal realities. Â Now they are on a journey to find home and themselves. But as they progress through different avatars and evolve into evermore unique cyber beings, the desire to live in their ordinary mortal skin diminishes. As they overcome obstacles and face challenges they fall more deeply in love. The fear their lover will reject the imperfect human they are grows. To survive and return home they must embrace those imperfections. At the end of the journey readers must choose the destiny for the pair.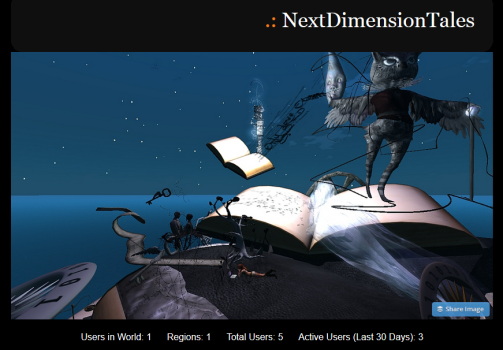 A metaverse-wide storytelling effort
This Saturday and  Sunday, Nara's Nook grid invites the public to see a series of presentations and experience "Immersive Edge," a hypergrid story and adventure game in OpenSim.
A few months ago, this niche author-focused grid created a story sequencing tool and distributed it to authors and artists from around the metaverse.
With just a couple of minutes of explanation, with with no tech skills they went on to script their scenes on their own.
The story sequencers and additions to Ferd's NPC controller and Aine's PMAC system make it possible for everyday users of OpenSim to put on things like a dance show or a full play using only NPCs. It can even be done so an NPC will rez and start the show for a visitor on arrival.
Community told stories tend to be a crazy quilt rather than a seamless flow of ideas. That did not happen with Immersive Edge. I am in awe of how the storytellers immersed themselves in the process and delivered a one-mind experience.
When Nara Malone, the founder of Nara's Nook, first approached me with this idea I thought, no way could this be done. Especially since I don't possess the skills required to help her with this herculean feat. Well, she proved me wrong on every count. Her determination and energy are infectious and I found new aspects of myself I never thought possible as well.
Still, merging storytelling within a virtual landscape…my mind stuttered. Where to start, how to accomplish what traditionalist have never even thought of before? This has been Nara's dream since before she founded Nara's Nook. Every move from the time she set down in Opensim to now is the compilation of her desire to bring both together in a new landscape for authors to explore, and visitors to interact with.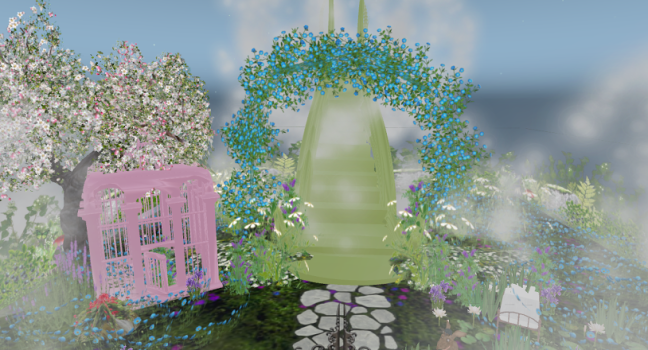 A universal story with a twist
From the first time you enter Immersive Edge you are treated to stunning images and vibrant colors, from the best builders, artists and scripters Opensim has. Someone is there to greet you and following him, you are off to a great adventure. You solve clues and experience the love Dylan and Namaka share for each other. You are a silent witness as their hopes, fears and demons are revealed and fought. You are the one who chooses which of three endings these two lovers deserve. Witnessing the many changes they are forced to make to ultimately find the courage to love themselves as is.
Ten chapters that's it, but the emotional rollercoaster ride never stops. You are thrown from one world to another, never knowing what new challenge or threat lies in wait for our two lovers, or what new revelation will be uncovered. With the story going on in open chat amongst the stunning visuals, you can't help but be pulled in.
Immersive stories are different from traditional storytelling in that a reader is like a co-protagonist, walking into the scene and participating to bring about the happy ending.
"It is an active rather than passive participation and how the reader chooses to interact with the story will change the outcome," said Malone. "You can go through the story alone or with a group of friends. I've done it both ways and it is quite a different experience each way. The most common reaction we've had was: "Wow, I didn't even know it was possible to do this with NPCs." and "When will there be another?" We explore some issues that every avatar faces inworld: Identity, how to strike a balance between real and virtual, how honest about your real life self should you be with a lover, would you choose to live in virtual for eternity if you could. Some find the endings quite moving."
It is time for all of us to realize that virtual reality will be the future of storytelling.
"I think OpenSim is the perfect place for authors to get this experience and develop the future of fiction," said Malone. "It is affordable. The tools for prim building, NPC, and story sequencer are so simple to learn that it gives authors the power to quickly tell stories in 3D. Once you experience character creation and scene setting where you are eye-to eye with your character or walking through the environment you imagined, you find the story fills your mind more vividly than the imagine-and-then-type-words-on-a-screen method."
Authors can get to their characters in unexpected ways, she added.
"In one scene, when we were deciding what avatar identities our characters would take in that scene, we chose a tree and a fire demon because what better way to torment our characters than make them something that would make touch impossible?" she said. "Yet standing  there looking at them I realized Namaka was a burn victim in her real life and that was a secret she was afraid to share with her virtual lover. I don't think these elements are something I would have imagined without the virtual inspiration."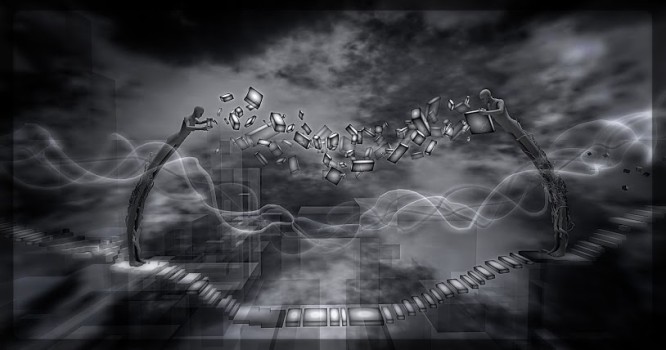 Teasers, chapter snippets and the opening of Immersive Edge
Did I get your interest?
Well, have I got the links for you. Check out the YouTube videos for a sneak peak of Chapter One and Chapter Two
Teasers can be found at our very own Immersive Edge website where there is much more information to be found.
Immersive Edge will be open to all on Saturday November 7 with special guest speaker Sande Chen on Sunday November 8.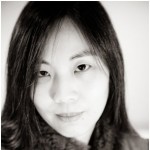 For any who are not familiar with Sande Chen, she is a writer and game designer whose game credits span then years in the industry. Her writing credits include 1999 Independent Games Festival winner Terminus and the PC RPG of the Year, The Witcher, for which she was nominated for a 2007 Writers Guild Award in Videogame Writing. She is the co-author of Serious Games: Games That Educate, Train, and Inform and a contributor to Writing for Video Game Genres, Professional Techniques for Video Game Writing, and Secrets of the Game Business. In 2006, she was profiled as one of the game industry's top 100 most influential women for her work as director of the non-profit, Girls in Games, Inc. She has spoken about games at conferences around the globe, including the Game Developers Conference, Austin Game Conference, and the Serious Games Summit D.C. She also has a Grammy nomination.
This is the first ever project of its kind and through the grueling months to bring this to reality this would never have been possible if not for the talents of Avia 3D (Avia Bonne), Fuschia Nightfire, Serene Jewel, Aine Caoimhe, Cherry Manga, Praline B, Sunbeam Magic, Endora Twinklens, Ruby O'Degee, Talia Sunsong, Nara Malone, Neothar Cortex, Fred Beckhusen, Shin Ingen, Jessie Campbell, Mattie McBride. And Siobhan Muir. This is only to name a few of the great minds working on this project.
This has been a long road to get to where we are at this very moment, a road which cemented lasting friendships. This may be the end of this project, but not of future endeavors. I for one look forward to all of us coming together on future projects.
Until then let the curtain rise on Immersive Edge and may it urge you toward your impossible dream. For I have found out that nothing is impossible, it just takes more work and a good talented team behind you.
Schedule of the event
Saturday November 7:
9:00 a.m. Pacific time: Ruby O'Degee talks about 3D storytelling
12 noon Pacific time:Â Aine Caoimhe demonstrates using PMAC System
Sunday November 8:
9:00 a.m. Pacific time: Sande Chen talks about the future of fiction
12 noon Pacific time: Fred Beckhusen demonstrates the NPC All-in-One Controller
Hypergrid teleport to:Â world.nextdimensiontales.com:8901
Each presentation will be followed by a guided tour of the story conducted by the creators of each region.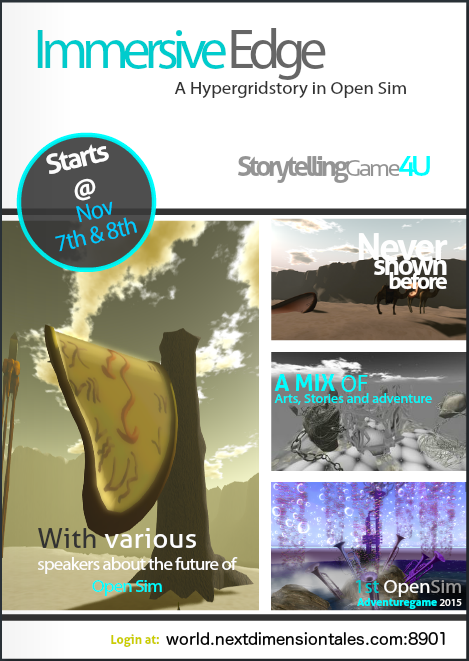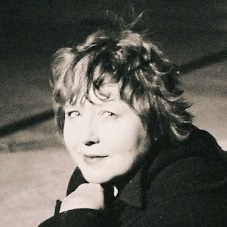 Latest posts by Shannan Albright
(see all)